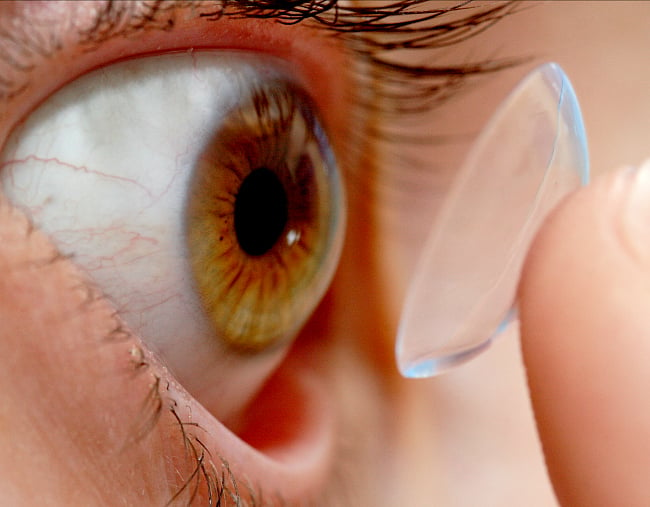 There's a reason your optometrist looks stern when they talk about contact lens care. It's serious stuff, people. There's risk of infection, blurred vision, even blindness, and then there are horror stories like this.
A case documented this month in the British Medical Journal reported the terrifying potential of a lens remaining in the eye for an extended period of time – 28 years to be exact.
The unnamed woman reported to her doctor with a swollen and drooping left eyelid, which MRI scans revealed to be an ovoid-shaped cyst roughly 8mm long. When surgeons later extracted the cyst, the outer lining ruptured to reveal an "extremely fragile" hard contact lens within.
A contact lens that the 42-year-old Brit thought she'd lost during a game of badminton almost three decades earlier.