In an appearance on The Project, Constance Hall has addressed the online feud that saw her drawn into a back-and-forth with fellow Australian blogger Lisa Shearon this week.
During Tuesday night's episode of the Channel 10 panel show, Hall was speaking about her blog Queens of Constance when co-host Peter Helliar asked about the recent negative attention.
"Lisa – the Notorious Mum – she's not so quick to get into your corner. Why do you think that is? Why can't we all just have different opinions on how to parent?" Helliar asked.
"I don't actually know why she wrote… what inspired her to write that post," Hall replied.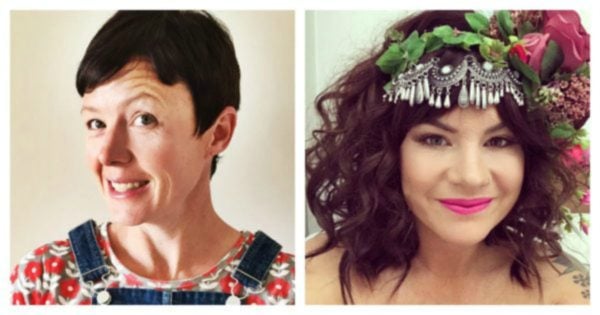 The initial post written by Shearon, on her blog The Notorious Mum, suggested the online community cultivated by Hall's posts were "cult-like".
The Notorious Mum writer went on to suggest the community framed "motherhood as a form of oppression" before criticising technical aspects of Hall's writing such as her use of grammar.
Shearon later shared how the post had opened her to a severe backlash from followers of Hall. "They came in their hundreds, abusing and insulting and hell-bent on destroying," she wrote.
The battle escalated further when Australian comedian Em Rusciano wrote a Facebook post defending Hall.
Hall told The Project hosts she believed Shearon may simply be holding onto a very high standard of raising children.
"I guess a lot of people want to keep that really high standard of parenting - and it's probably their love for children that make the want to do that," she said.
"They're probably scared that the more people like me that go around and say, 'It's okay to not... to fail occasionally and to not be 100 per cent all the time.'"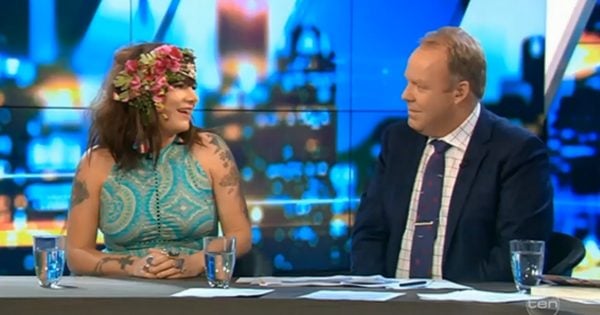 "Maybe these people are scared that's going to encourage not the best for our kids whereas I encourage the best for our children."
The Like A Queen author shared how she believes the two would get along if they were to interact without the barriers of online communication.
"I think maybe if me and her sat down for a wine we'd probably get on," she said.
"Sometimes the internet just changes things and you just sort of go 'No, no, no, that's not my thing."
The tense segment ended with the mother-of-four laying down a challenge to her fellow blogger.
"I actually challenge her to that - if you're out there - let's have a wine and see if we can get on," she said.