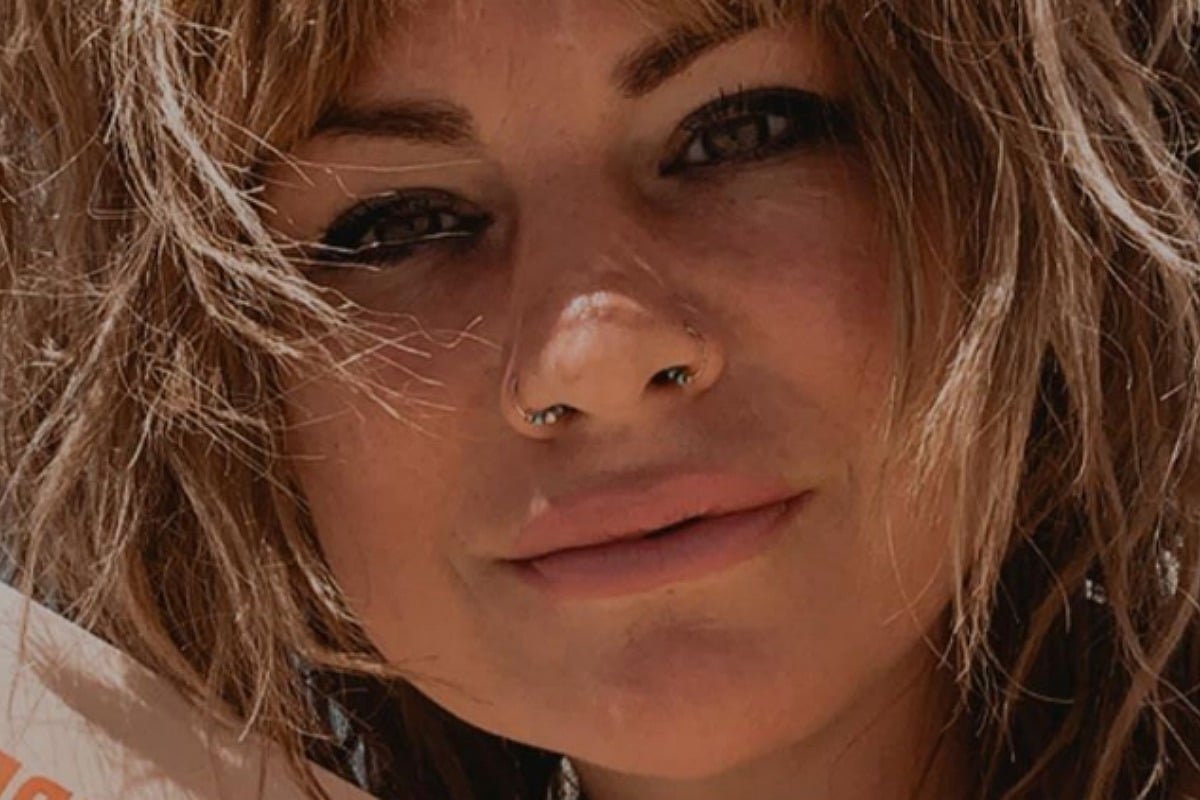 When I was young my mum smoked cigarettes and it absolutely killed me.
I wasn't raised religiously, quite the opposite, but that didn't stop me from praying every single night that my mum would quit smoking.
I was convinced she would die and leave me alone. My dad had left when I was six months old, my only sibling had gone to live with him when I was eight years old, and I was certain the world would find a way to take my mum as well.
Watch Constance Hall speak to Mia Freedman on No Filter. Post continues below.

I would steal her cigarettes and snap them in half. I did it to an entire carton of them that someone had bought her Duty Free once – I'm surprised she didn't kill me, being a broke single mum.
Cancer terrified me from a young age, and I tried to warn her as if she didn't already know. I'd leave her notes about lung cancer: "It killed your mum and will soon kill you."
She literally hid to smoke; waited until I was asleep to sneak outside. To this day we still joke about her astonishment at the sound of my voice: 'Muuuuuummm, are you smoking?"
I laugh about it now, but the truth is it destroyed me as a kid. I sat in on a Maggie Dent conference once – Maggie is a child developmental lord who basically teaches you how to understand your children's brains in a way that gives you so much more compassion for their behaviour.
She said that our kids' number one fear is us dying. It really struck a chord with me, because every cigarette my mum smoked devastated me as a kid. 
Fast forward a couple of years and 14-year-old Con is sitting at a train station lighting her second cigarette off the end of her first one for the day.
I can't tell you what exactly happened. I know that I thought it was cool, I thought I was an adult, and there was a whole exciting world out there of the cool kids, and I was going to smoke my way into their group if it killed me. Not a f**k to be given. I had transitioned; I was a rebel without a cause. 
 

View this post on Instagram