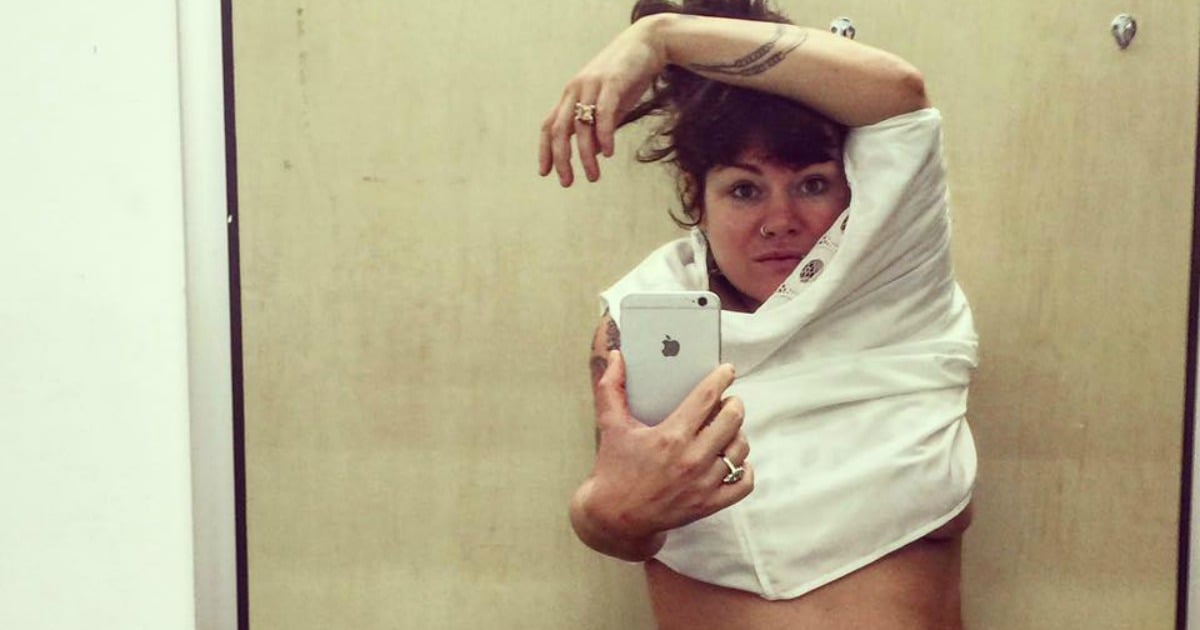 When it comes to clothing sizes, many of us are in denial. It can be really difficult to be honest about our actual size when we've been taught to believe that having a size six body is the only appropriate way to look.
But for popular blogger Constance Hall, an attempt to fit into a size six dress while shopping over the weekend taught her a valuable lesson.
The Perth mother-of-four posted a Facebook status to her almost 900,000 fans about her awkward ordeal, and it quickly went viral.
Hall writes that while searching the racks for a new dress, a shop assistant approached her to say, "Sorry darling, those racks are size 6s and 8s only, the other racks will be better for you."
Post continues after gallery…
Constance Hall on Instagram.