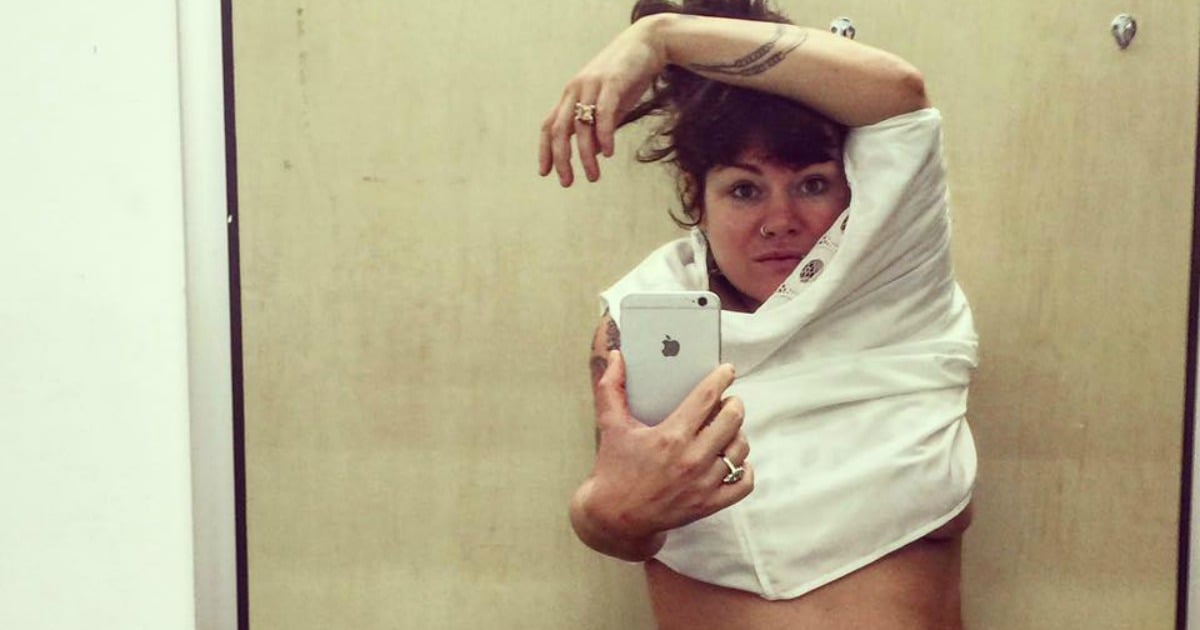 When it comes to clothing sizes, many of us are in denial. It can be really difficult to be honest about our actual size when we've been taught to believe that having a size six body is the only appropriate way to look.
But for popular blogger Constance Hall, an attempt to fit into a size six dress while shopping over the weekend taught her a valuable lesson.
The Perth mother-of-four posted a Facebook status to her almost 900,000 fans about her awkward ordeal, and it quickly went viral.
Hall writes that while searching the racks for a new dress, a shop assistant approached her to say, "Sorry darling, those racks are size 6s and 8s only, the other racks will be better for you."
Post continues after gallery…
Constance Hall on Instagram.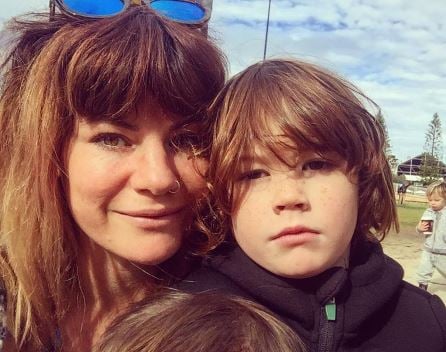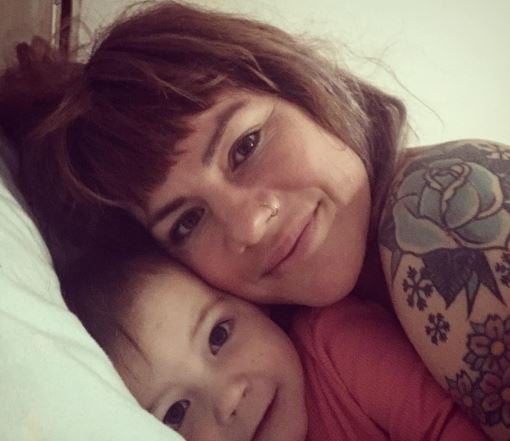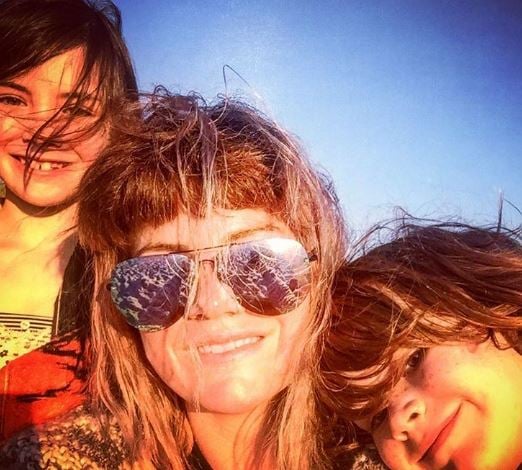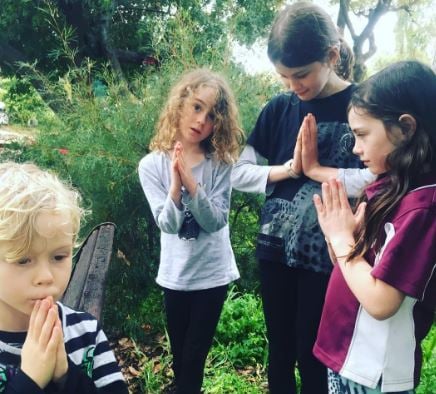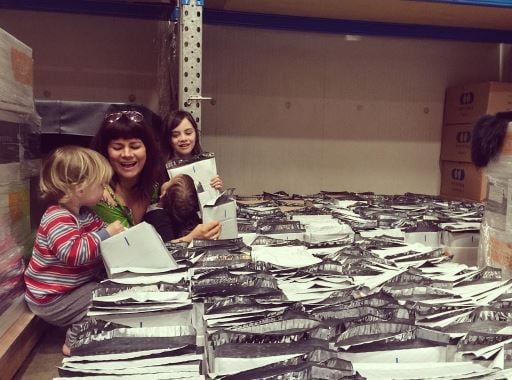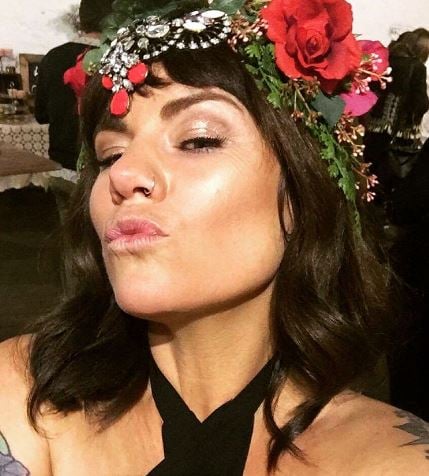 Initially, the blogger was offended. She assured the shop assistant that she was actually a size 6, despite them both knowing she wasn't.
"That's when we shared one of those awkward moments," recounts Hall. "The ones where she knows I'm lying, I know that she knows that I'm lying, she knows that I know that she knows that I'm lying…"
 Oh, we know the feeling.

Upon trying the small dress on, and finding that, indeed, it didn't fit, Constance Hall took a photo, which pretty much captures how all of us feel in dressing rooms.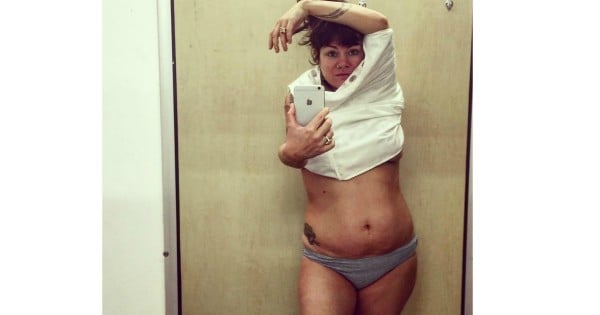 Hall left the change room and told the shop assistant that unfortunately the colour just wasn't great on her, to which the woman replied, "Wow, you are one of those beautiful women that I would think suits every colour."
It was at this point that Hall decided, "she is not the arsehole.... I am."
The shop assistant hadn't been shaming the 32-year-old, she was just being practical. At this point, Constance Hall writes "it was ME who body shamed myself by taking offence."
Yep, sometimes we even body shame ourselves. There's nothing intrinsically wrong with being a size 10, or 12, or 22. Our only problem is the meaning we attach to those numbers.
Hall's insight has clearly resonated with tens of thousands of women, many of whom have left comments agreeing with the sentiment that no dress size is better than another. Her fans also seem to share her sense of humour.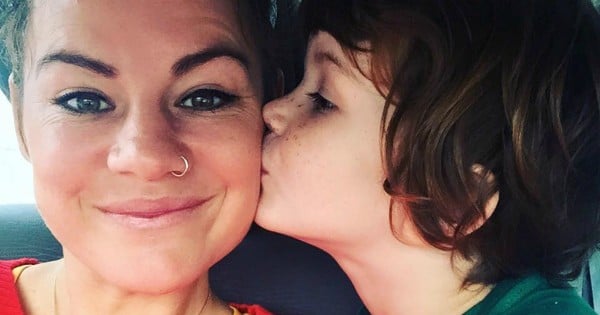 "I have a friend who went shopping and told the lady she was finding it hard to find something to wear because she was carrying...baby fat," commented Marnie Bruce. "The assistant then said to her " awwww how olds your baby " she than (sic) replied 12."
"Love it!" wrote another fan.
"Today my husband took me dress shopping. I told him what size I thought I was and he brought me different dresses in a range of sizes . He looked at me with a smile and said don't look at the number and put it on. He's right the number doesn't matter because I left the store with 4 beautiful dresses that are size 12, 14 and a 16. All fit fabulous!"
Watch the trailer for Embrace, a documentary about body image and how we're going to change the future for women and girls. Post continues after video...

Yet another fan, Lindy Borghini, shared that she was once trying on lingerie in a popular shop. "I was feeling a little self conscious getting fitted for the bra and apologised to the shop assistant for my flabby bits," she wrote.
"The assistant picked up a riding crop and smaked me on the bum with it and told me that we don't speak of ourselves that way, we are all different and thats one of the many things that makes us beautiful. Needless to say, I shop there all the time."
I mean, literally smacking someone to get them to be kind to themselves is a little extreme, but the intention is lovely.
It seems that Constance Hall's awkward shopping trip not only taught her a valuable lesson, but thousands of other women too.
Listen to This Glorious Mess, the podcast about parenting as it really is, baby fat and all: