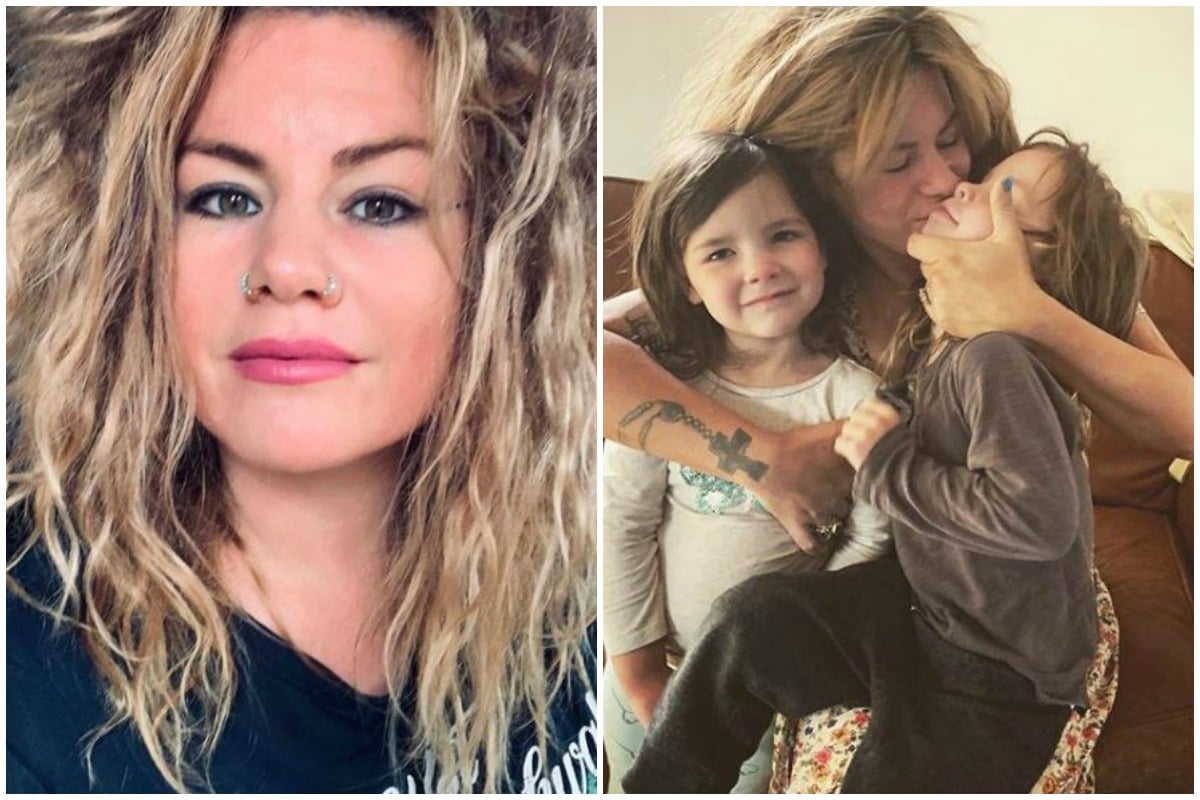 Survival guides for big families will always get you in trouble. Any time anyone has let their "secrets" out for how they get through the day, they receive backlash.
I remember Madeleine West wrote a book called Six under Eight where she coughed up her secrets, like putting her kids to bed in their school uniform the night before school, in order to keep sh*t functioning the next day.
The internet went wild envisioning some kid who sleeps in the same uniform day-in-day-out with school sores and fleas, whose mum doesn't give a sh*t – instead of a mum who says to herself, "Hmm, maybe after your shower you can put on your school top or trackies and sleep in them so we don't have a sh*t fight of looking for six uniforms in the morning."
Her kids are under eight… They literally don't have BO yet and bed is probably the only place your kids keep clean.
Constance Hall speaks to Mia Freedman and gets honest about money. Post continues below.
So sharing my secrets of how I really survive has never been a witch hunt I felt like directing at myself.
But f**k it, someone has to say it. I hate it when people say to me, "I don't know how you do it with six kids, I can't even handle my two," because the truth is, I probably did more parental work when I had two than I do now.
When it comes to my survival guide for big families, my top six tips are…
Flatmates
If you are fortunate enough to have a spare room or can convince your kids to all share, then you need a flat mate – single mums, couples, everyone. If you have the privilege of not needing the rent money, just bring someone you trust and love in anyway. My life changed the minute I started getting flat mates.
I can go to the shops on my own, I can go out for a drink when the kids are asleep, I have company and don't spend my entire day waiting for my husband to get home and unload on him. Family is great. I've had female cousins live with me, my stepdad live with me, now I have a lovely Māori friend living here.