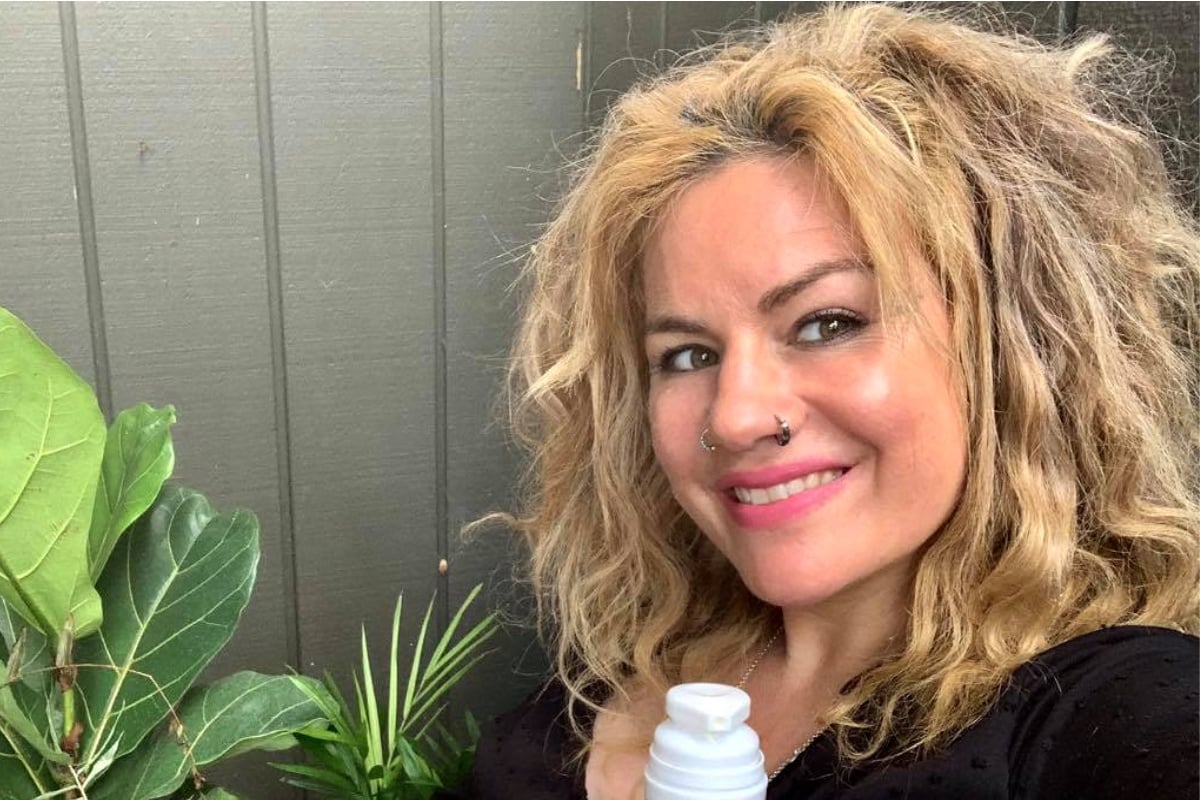 I hate the fact that my social media page feels like it's just all about selling at the moment.
I went through a really rough time after Dancing With The Stars financially and knew I had to change everything about my label so that I knew in my heart I was giving you all the best possible products.
I really believe I delivered, only, unfortunately, I delivered at the same time as finishing a book and embarking on this tour.
Watch Constance Hall speak to Mia Freedman on her podcast No Filter. Post continues below.

I have never had a problem selling on this page because as much as I sell to my audience I also love to share with you all. But lately, it feels like it's been sell sell sell, with less sharing and I hate that. I'm sorry.
Amongst all of this, my relationship with Denz [Denim Cooke] really suffered. Everyone was noticing that I wasn't posting as much about us because I didn't know what to say. I didn't know what was going on.
But the business had to keep turning because the clothes come with massive bills and staff had to be paid etc. I don't need to explain to you guys what it's like to run a business.
I wanted to let you know that I felt like sh*t, for flogging my stuff without sharing my life.
Sh*t really hit the fan between Denz and I recently, and I'm glad it did. We both needed a wake-up call.
And do you know what I needed? I needed a reminder that you guys don't read my stuff for the answers, you read my stuff for the truth. It's okay to not know what's happening, where things are going and I should have been open. I just get so sick of the media sensationalising my words to be like, "Constance and Denim on the rocks" etc.
The truth is we have come back to a place that's good. Denz went home from the tour to collect Raja for me, my heart was aching for him and everyone could tell.
We still have heaps of work to do. It's just been a f*cking stressful couple of months.