When Beyonce, 35, welcomed her twins Sir Carter and Rumi Carter last month, it brought quite a stir to the world, further making us wonder if there is anything Bey can't do?
In true Beyonce style she uploaded to Instagram a euphoric image of herself with baby in each arm, embellished in flowers and draped in silk.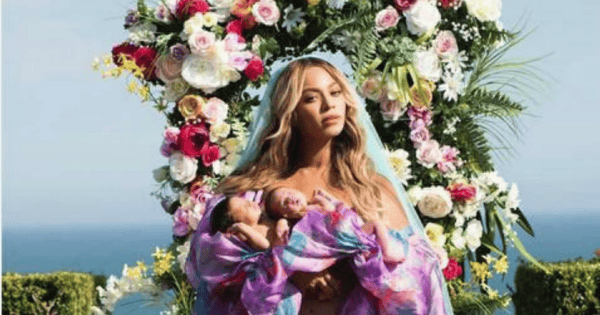 The Internet, of course, went crazy and the image of the goddess currently has 9.6 million likes.
Whilst we love you Bey, we know this perfect picture is a far cry from the reality of mothering twins.
That's why blogger Constance Hall, 32, posted her own reality of mothering twin newborns on Instagram.
"I'm not trying to be competitive Bey.... but when it comes to post twin glamour... I already took that trophy," she captioned an image of herself breastfeeding her newborn twins.