When Beyonce, 35, welcomed her twins Sir Carter and Rumi Carter last month, it brought quite a stir to the world, further making us wonder if there is anything Bey can't do?
In true Beyonce style she uploaded to Instagram a euphoric image of herself with baby in each arm, embellished in flowers and draped in silk.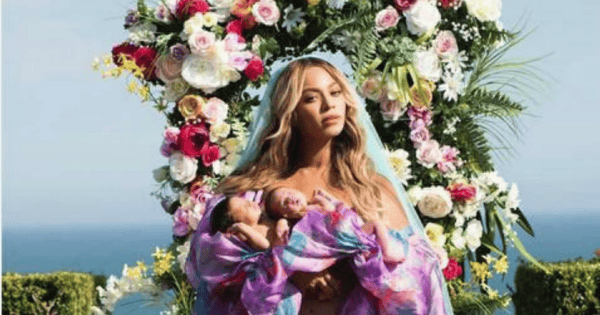 The Internet, of course, went crazy and the image of the goddess currently has 9.6 million likes.
Whilst we love you Bey, we know this perfect picture is a far cry from the reality of mothering twins.
That's why blogger Constance Hall, 32, posted her own reality of mothering twin newborns on Instagram.
"I'm not trying to be competitive Bey.... but when it comes to post twin glamour... I already took that trophy," she captioned an image of herself breastfeeding her newborn twins.
"'You know the saying 'If you don't laugh you'll cry'? Well I find multiple mums really know how to have a laugh. A sense of humour helps to get us through the tough times," she told The Daily Mail.
Irish mother of five Sharon Kellaway also paid tribute to the less glamorous reality of motherhood with her 6-year-old son in their backyard.
"I wonder how many photos Beyonce had to go through to get the right one," she said on Facebook.
Are you a parent of twins? How do you feel about sharing your own 'Beyonce moment'? 
Listen to all things Sir and Rumi...;