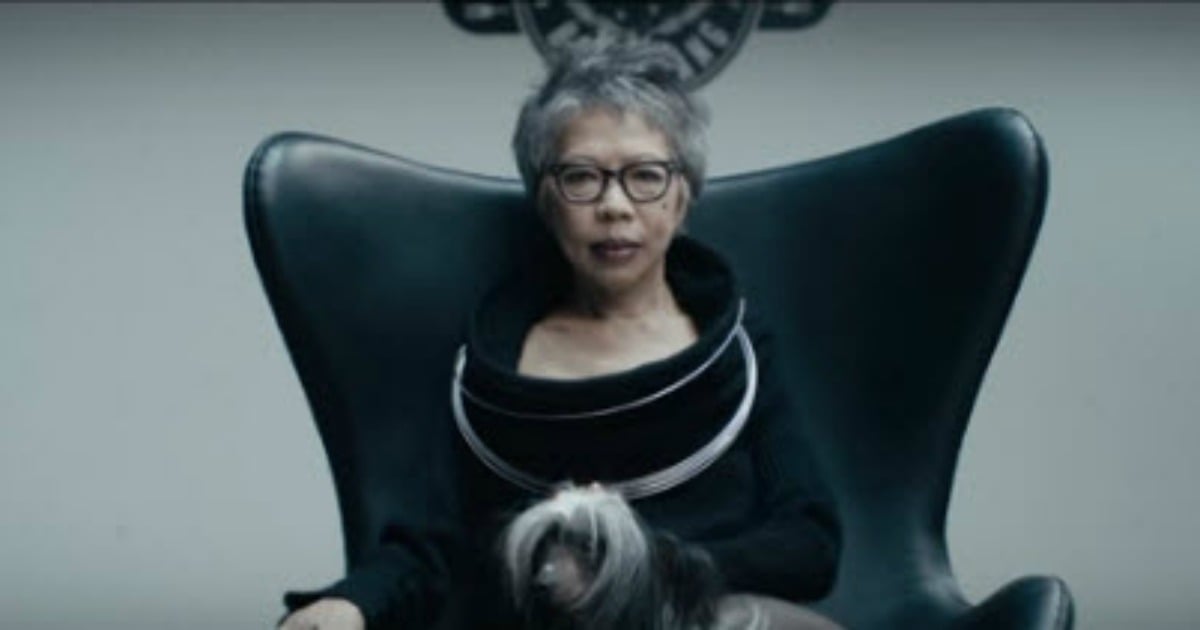 This years Australia Day lamb campaign has now become the most complained about advertisement in Australian history. 
Wowzers.
And the guy behind it has been completely gobsmacked by the response.
Scott Nowell is the creative head at the ad agency that made the film, The Monkeys. He spoke to Mamamia Out Loud podcast host Monique Bowley about making the ad, why Lee Lin Chin wasn't the first pick for the role of cat-stroking mastermind, how there were vegans involved in the planning, and the ideas that didn't make it.
Listen to the full interview here. The post continues below:
Nowell said the idea for the epic ad, an action film piss-take that has now clocked over 500 complaints to the Ad Standards board, was never meant to offend anyone.
"It does, for me, feel a bit strange. Because it's pure entertainment. It's not deliberately going out to offend, it's deliberately trying to entertain."
He says the outpouring of rage from offended Australians took him by surprise. "I think if this came on as a comedy skit no one would bat an eyelid. But because it's an advertisement, people get a bit more serious about it. It's meant as light entertainment…..[but] Australian's love to be outraged in general."
"I think it's that kind of cultural behaviour we've ingrained in ourselves, and this nanny state scenario".
Watch the full ad here:
He says the entire process took many months, with writers sitting down literally over lamb chops to brainstorm ideas around a brief of 'getting people together on Australia Day.'
"You're not thinking 'oh this is going to really piss people off which will be good.  You're thinking 'oh that's a funny moment'.
The expectedly-epic ad features Lee Lin Chin as the head of 'Operation Boomerang', which sets out to rescue Aussie expats from going without lamb on Australia Day.  In one part, special agents break into a New York apartment to rescue an Australian.  When he protests he is vegan, they use a blow torch on a table. It's drawn the ire of some who claim it promotes violence towards vegans.
The production process, he says, included many vegans and vegetarians, one of whom is a head planner at the creative agency.
But with reams of articles dedicated to fanning the flames of this ad, is having it threatened to be banned by the Advertising Standards Board the holy grail for advertisers? Apparently not.
"Deliberately causing controversy isn't really a high five moment."
Don't offended people realise they are doing my marketing for me. pic.twitter.com/FgYsri0vGa

— Ricky Gervais (@rickygervais) January 12, 2016
He also said Lee Lin Chin wasn't the first pick for the role of the cat-stroking mastermind, saying that names such as Rebel Wilson and Eric Bana topped the list.
"I think he would have cost more than three of these ads put together and is probably pretty picky with what he does," he laughed.
"We were originally looking at more action star kind of people, who would fit into the action movie genre. But Lee Lin…came from a left-field thought, and everyone went 'That's nuts. We can't do that……..Oh wait a sec, that is nuts.  We should probably do that.'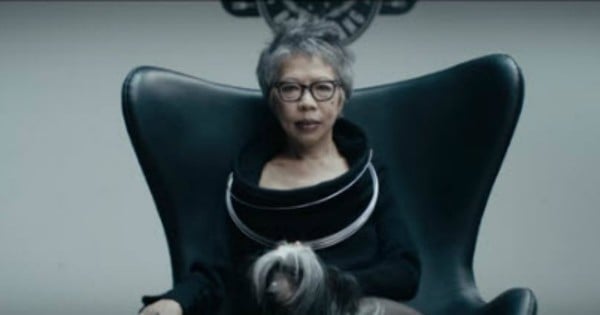 Nowell's team also created last year's Australia Day ad, with Richie Beneaud, an ad that won a slew of awards and was credited with selling a lot of chops.  As for next year? He says he's not sure he can go through the stress again.