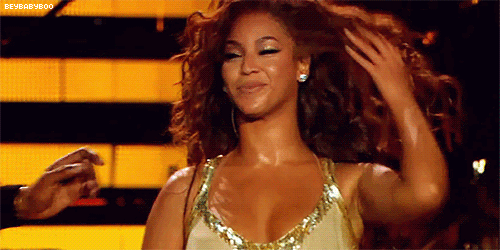 Image: When in doubt, flick your hair
Confidence: we all know we need to have more of it, but it can be damn hard to come by.
We all have those little habits or items that provide all the "Man, I'm awesome" feels. For some, it's running 5 kilometres without stopping. For others, it's kicking goals at work, travelling abroad, receiving a compliment from someone you respect, or a pair of heels that gives you Beyonce-level panache. Whatever works – keep doing it.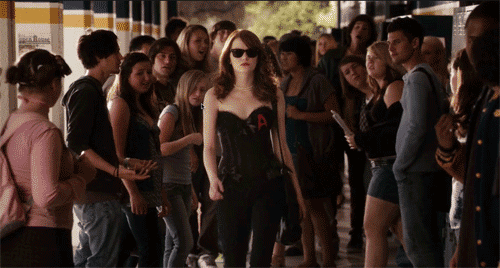 We're here to give you a little extra confidence today, by way of music. Yep - not only does music help you kick butt at the gym, it can also make you feel just a little bit invincible.
This here playlist, curated by the good folks at Spotify Australia, is guaranteed to have you loving yourself like Kanye West loves... well, Kanye West.* The beats are fun, the lyrics are fist bump-worthy, and you won't resist having a little dance along.
We're not making this 'music --> confidence' link up, either; science is on our side. (And you can't argue with SCIENCE, so there.)
Last month, a US study found that certain types of music - particularly those with a heavy bass beat - can give people feelings of power. "The effect of music appears to manifest itself not only in its ability to entertain, but also in the ability to imbue humans with a real sense of power," the research team reported. Naturally, if you feel powerful you're going to feel confident too.