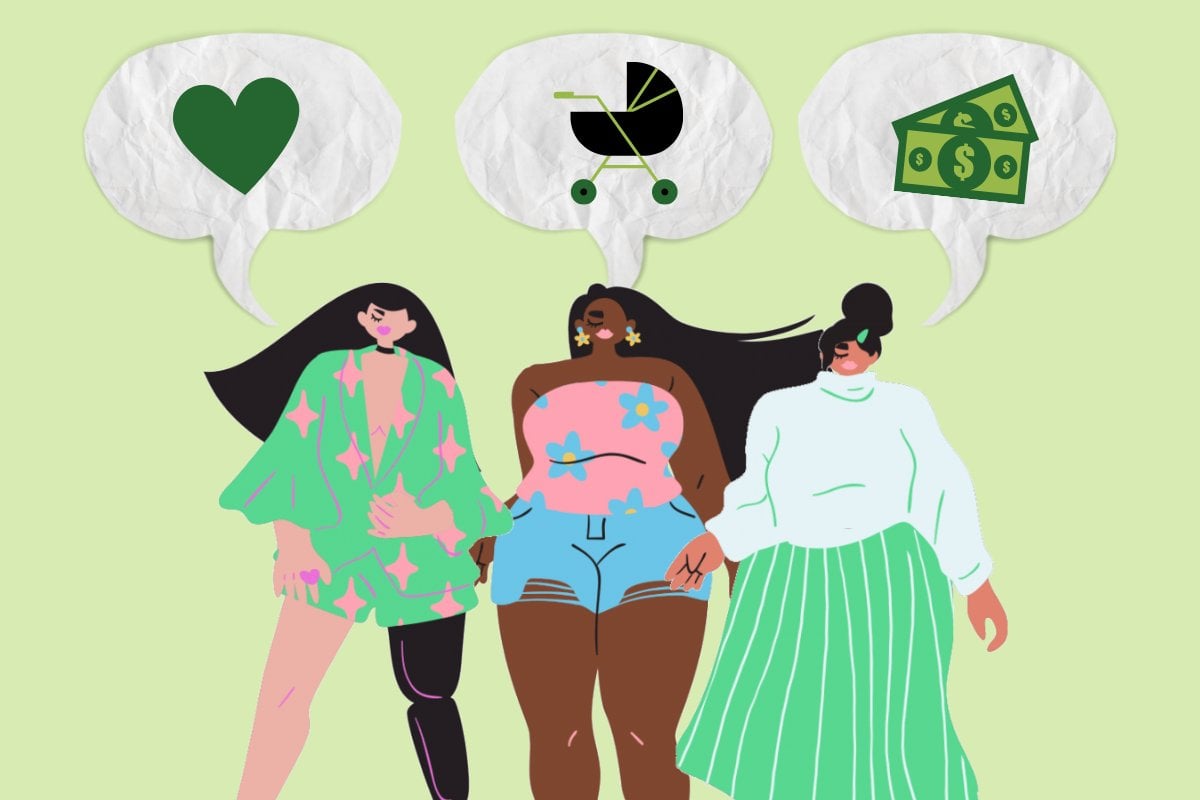 Mamamia's Confessions series asks women to share what they'd say to the people closest to them, if they could do so anonymously. What would you tell your parents? Your manager? Your ex? It could be a secret you've been holding onto for years, or something that's on your mind right now. Nothing is off-limits. 
This week, we asked 50 women the one thing they'd say to their in-laws anonymously. Here's what they told us.
Boundaries.
"Unannounced drop-ins are not acceptable - just text before you 'pop over'. I don't know anyone who would just pop over, especially when you live an hour away."
"Please don't move next door, down the street or to the same suburb as us."
"Don't do the 'pop in'. It's rude, and chances are we're having sex."
"I'm so glad you are involved with our children and want to be there for them, but sometimes I feel we really need boundaries. The constant phone calls, FaceTime and messages. You had your time as parents and I really wish you would just let my husband and I have ours. From the minute my eldest was born it's been this way. She was taken to NICU instantly, and by the time I was stitched up, showered and hobbled up to the NICU you were already up there hovering over the baby and taking photos of her."
"I love you, but you do drive me a little mad. Some warning before a visit is all I ask."
"Back off! I'm the mum, not you. I call the shots when it comes to my kids. Respect my boundaries."
Watch Mamamia employees anonymously share their meeting the parent horror stories. Post continues after video.
Kids.
"Stop telling me to have kids. I know you want grandchildren but it's not your life, your body or your choice. Just stop."
"Grow up. You're a grandparent, stop acting like a spoilt teenager."