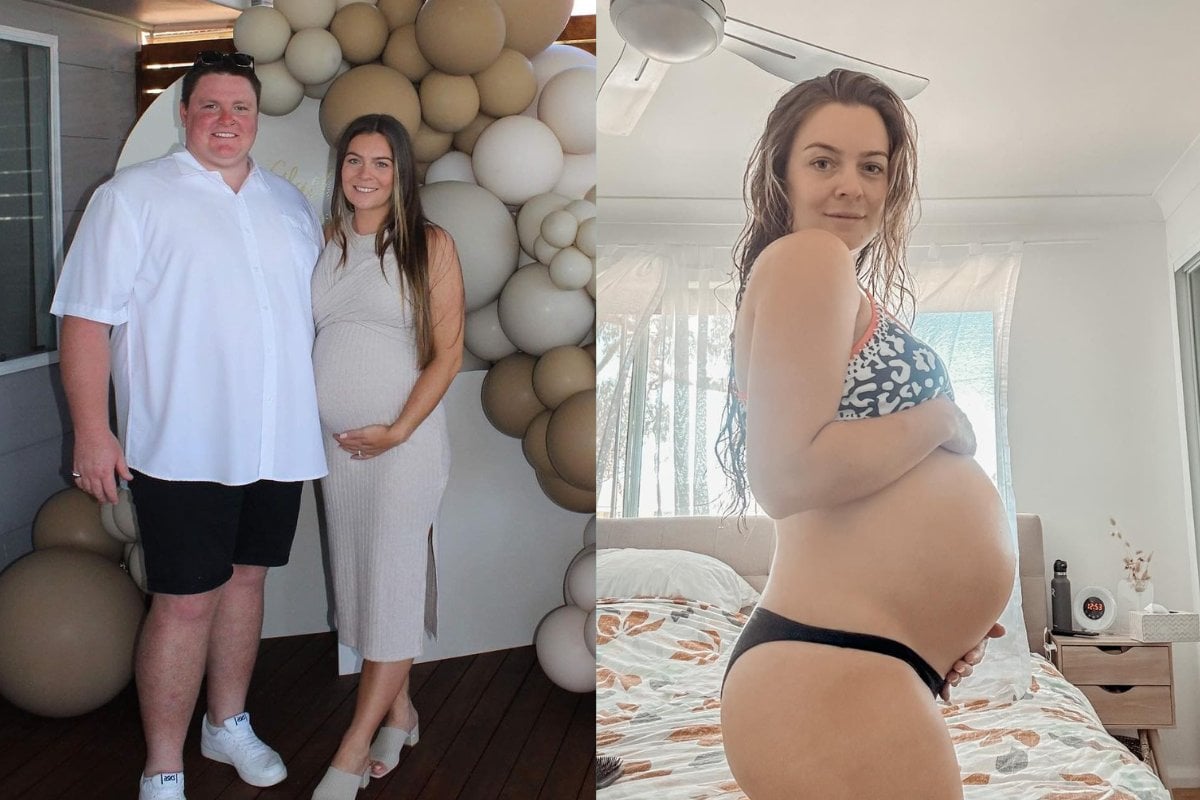 As Taylah Tudehope-Glachan lay on the bed in the sonographer's office, she looked toward the screen, bracing herself for the first glimpse at her longed-for baby.
That's when the sonographer gasped.
It had been a nervous two weeks since the fertility clinic called to tell her and her husband, Sean Glachan, that their first round of IVF had been successful. They'd been thrilled to receive the news. But the years of fertility struggles, with all their heartache and false hope, left what-ifs circling through Taylah's mind. So many what-ifs.
Yet as the sonographer glided the ultrasound wand over Taylah's eight-week-pregnant belly, she realised there was one possibility she had never considered…
"The sonographer just held my leg," the 28-year-old tells Mamamia, "and she said, 'Taylah, I'm just letting you know that you have multiple babies in there, to the point where I actually have to count how many.'"
Taylah burst into tears. She looked at Sean, his eyes wide, as she started to count. "One. Two. Three. Four…"
Four babies. Four healthy heartbeats. After just one embryo being transferred.
'Stop saying "times four"; think four squared.' The cost of quadruplets.
Quadruplets are rare. Among the more than 300,000 babies born in Australia each year, there are typically just three sets of quads.
Yet as remarkable as Taylah and Sean's family is, the pair have been struck by just how little additional support is available to them as parents of multiples.
Now 30 weeks into the pregnancy, these teachers from Bluff Point on the NSW Central Coast are facing the overwhelming prospect of caring for four newborns at once and all the financial, logistical, physical, and emotional demands that come with it.