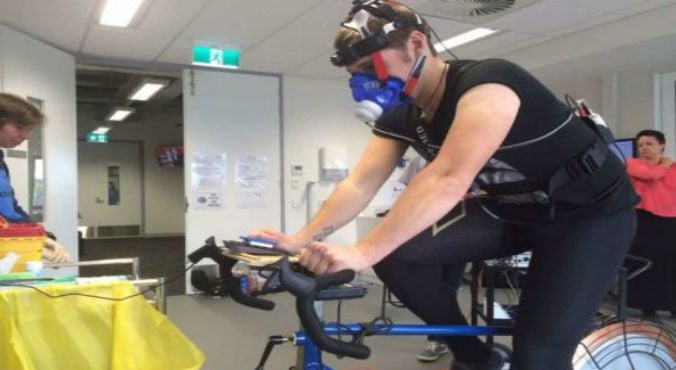 Image via ABC.
A team of researchers from the University of Canberra and the Australian Institute of Sport (AIS) is investigating whether wearing compression clothing can increase the brain function of athletes.
It is widely accepted that compression garments can improve muscle power and strength, and also enhance recovery following hard exercise.
But physiologist Nathan Versey from the AIS said while the physical benefits of compression gear were well known, it is thought the clothes could also increase blood flow to the brain.
RELATED: Could shape-wear and compression garments be harming your health?
"[We're looking at] whether wearing the compression garment specifically during an exercise bout, whether that increases the blood flow to the brain, and therefore alters brain function," he said.
Assistant Professor Ben Rattray from the University of Canberra said that during extreme exertion, the decision-making ability of athletes can be significantly affected.
RELATED: Can doing tiny bits of exercise throughout the day actually be effective?
"We're interested to know if increasing blood flow to the brain will actually help with that decision-making ability, when they're exercising at those really high intensities," he said.
"[That] could be important for our athletes in terms of a sporting performance when they've got to make a decisions.
"So it could be a team sport sort of thing where they've got to make decisions while competing, or you could transfer it across to a cycling event.
"[That is] having to make tactical decisions while out on the road."