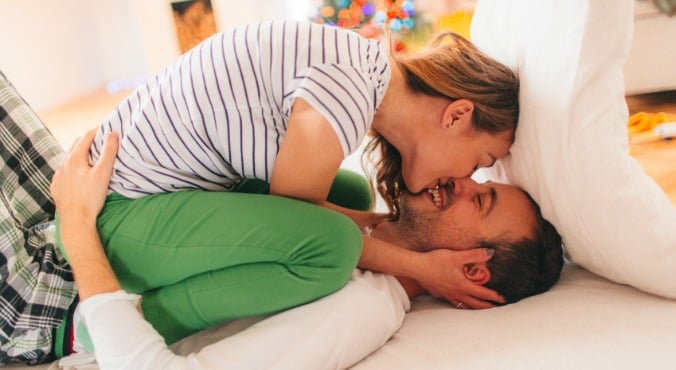 Image: iStock.
For something almost all of us will do in our lifetimes, there seems to be a lot of misconceptions surrounding sex — particularly sex within long-term relationships. Some of these beliefs are so oft-quoted they've become accepted as fact… despite not being entirely true.
We decided to play Myth Busters, and asked three relationship experts to share the sex misconceptions they want to clear up.
1. There's a 'right' amount of sex to be having.
Movies would have us believe that the sign of a healthy relationship is a voracious sex life; that if a couple isn't 'at it' at every available opportunity, something's gone awry. Out here in the real world it's not going to be true for every couple.
"Every relationship is different. People have different sex drives and different things going on in their life. It comes down to what you're comfortable with," says Stephanie Allen, Principal Clinical Psychologist at Life and Mind Psychology.
It's not only external factors that can make us feel pressured; Allen says couples often compare their current sexual activity with that of the heady early days of their relationship. "That's why they call it the honeymoon period; it's not sustainable, and it's not supposed to be. Relationships develop, and that's not necessarily a bad thing," she explains.
Watch: Tara O shares her advice for a great orgasm. (Post continues after video.)