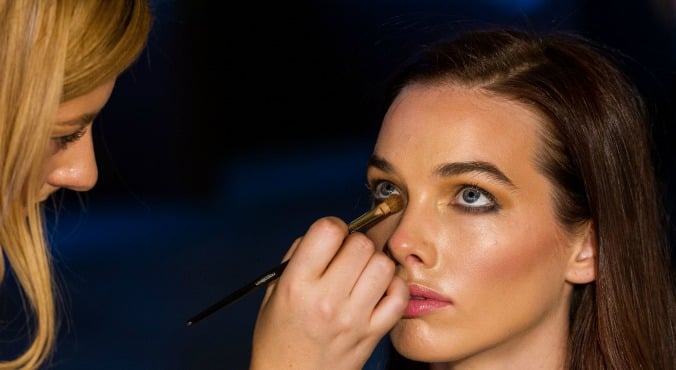 As Director of Makeup at Napoleon Perdis, it's safe to say Siobhan Kelly knows her stuff.
In the midst of preparing for the Kookai AW'15 Runway show, we caught up with Siobhan backstage (looking flawless, natch) to talk about the biggest beauty trends for the season, common makeup mistakes and the three essential products every woman needs in her bag.
The look for the season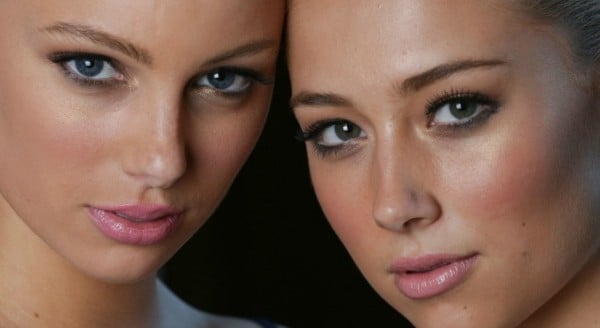 "The makeup look we created for the Kookai runway was all about wearability," says Siobhan. "It was inspired by a busy woman – the CEO by day and the life of the party by night. The look is sunkissed, golden and luminous, finished off with a juicy, luscious pink lip and big lashes. No look is complete without a false lash. The colours are all neutral, so they suit every skin tone."
RELATED: Video: How to weather-proof your makeup
"There are two key products to the look – the Lightswitch Luminizer Paletter which is a collection of shimmery cream luminsers and the Nude You Palette, which launches on Sunday. It's your key essential nude colours that can be used for contouring, eyes and brows. It's very versatile – all the staff want it badly!"
Love the skin you're in
"The biggest makeup trend Napoleon is about this season is investing in your skin. He calls it 'skinvesting'. It's all about using the correct cleansers, balms, primers and lip treatments to keep your skin looking smooth before any makeup is applied.
"If your skin is massaged and hydrated, the makeup sits on top of a smooth surface and it doesn't require a tonne of touch ups.We actually dedicate about a quarter of our makeup time to pampering the skin with massages for any model or celebrity we do".
RELATED: THE FIND: The only skincare product you need in your handbag
The most common makeup mistake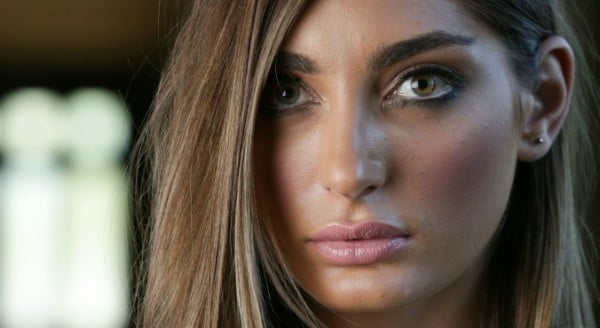 "A common mistake I see is people choosing the wrong foundation for your skin type," says Siobhan. "Foundations need to be taken seriously. I suggest going into a store to have the correct foundation prescribed to you. If you don't wear the right foundation, it will wear off and it won't look like it's your natural skin.
"There are so many different formulas, it can get confusing and overwhelming so it's always best for that first time to get professional advice on the foundation that suits your skin type."
The beauty trend that needs to make a comeback
"Easy," says Siobhan. "Electric blue or purple eyelashes. Something that a busy woman can quickly do to add a bit of colour and fun."
RELATED: Eyeshadow for dummies. One product. 10 seconds
"I travel a lot on aeroplanes and the call times for events can be like 5am and we won't get home until 11pm, so I like simple, easy things that make my face look a bit more interesting, like a bit of blue or purple mascara.
And the trick to actually pulling it off...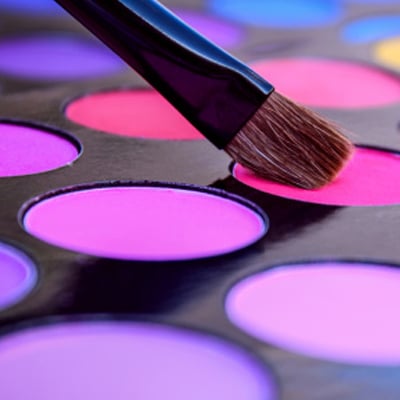 "Keep the rest of your face neutral. You want to emphasise the lid or the eye or wherever you've added the colour, so keep the rest simple so it's not overpowering".
 The three products every woman needs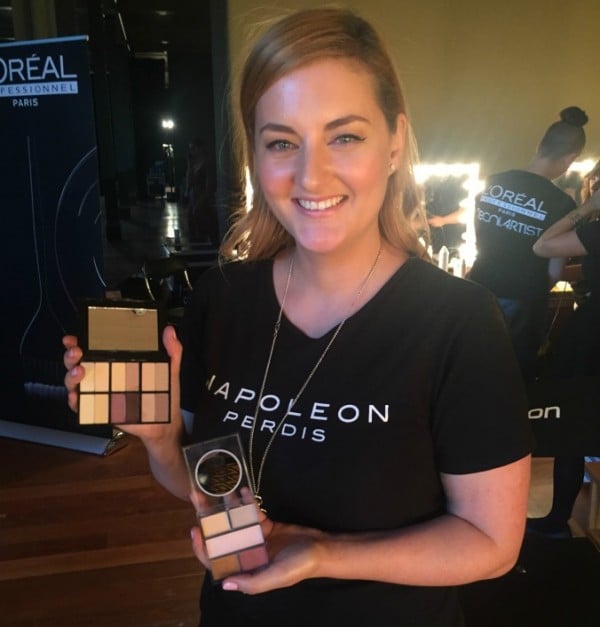 1. Napoleon Perdis Light Switch Luminizer Palette.
"It's the easiest way to do your entire makeup, and it suits all different skin types. Whether you're a 15 year old or a 50 year old, this is going to complement your skin. You cannot make a mistake with this - it's actually impossible. You can also apply it with your fingers or a brush, so if it's great if you're in a hurry, at the airport, or in a taxi or tram."
2. Napoleon Complex Skin Renewal Serum
"Basically, this makes my skin look a lot younger than it is. You put it on before moisturisers and primers, and it smells like freshly cut watermelon and apple. It's quite a strong anti-ageing skin smoothing serum. The models are obsessed by it. It's pretty much 90 per cent of the staff's favourite product, because it really works – it makes us a look a lot younger, and better."
3. Napoleon Perdis Loose Eye Dust in Honey Child 
"My favourite shimmery eye shadow is Honey Child. And when you say it, you've got to say it with sass. It's basically J-Lo at the Grammys and Rihanna in a music video. You can use it as a highlighter or as an eyeshadow. A little bit goes a long way, so once you have one of these, you'll keep it for 20 years. It's golden, it flatters every eye colour and skin tone – it's perfect."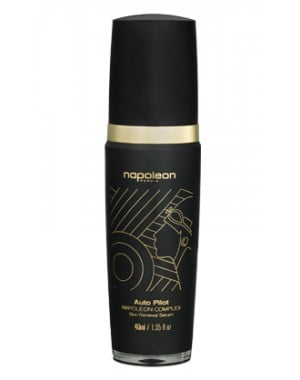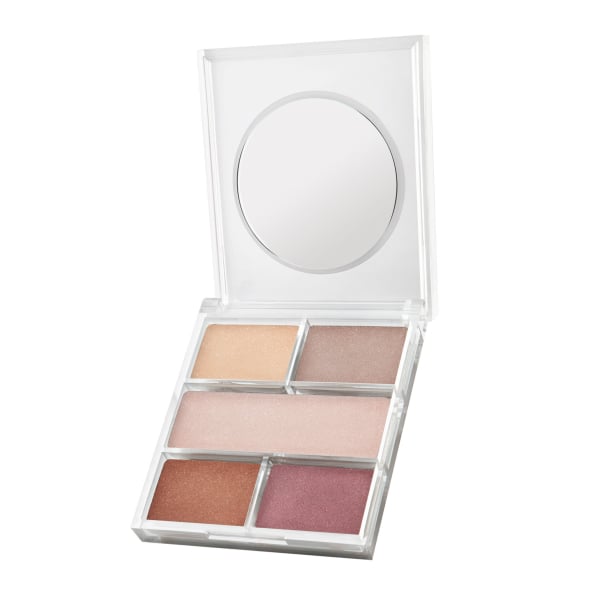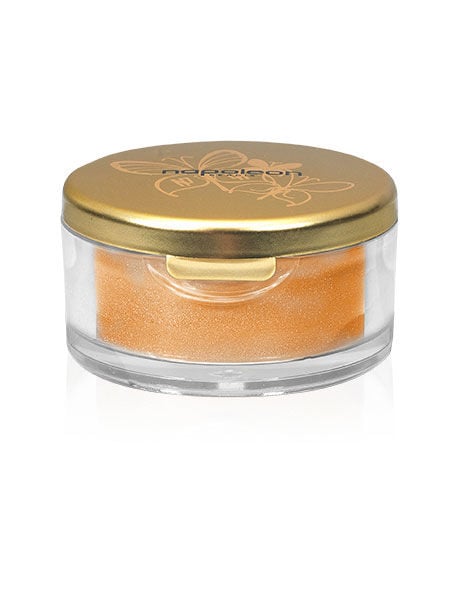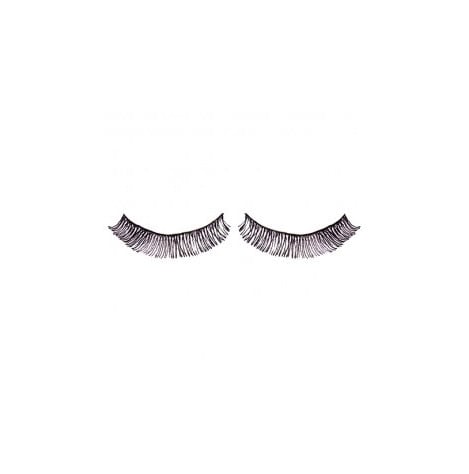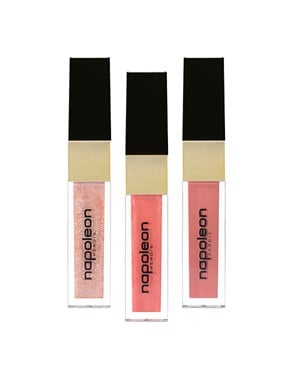 What are your top makeup essentials?