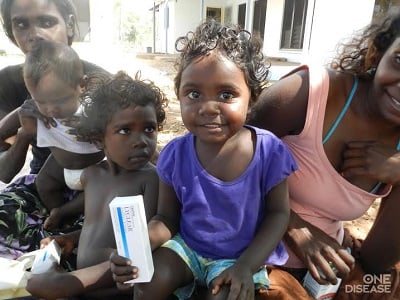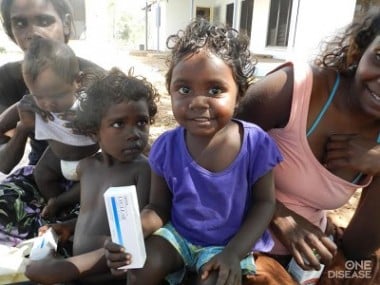 "The common bug that can cut your life expectancy by 20 years"
By SARAH VICK
That grabbed your attention, didn't it? Now what if I told you that if you're not Indigenous, then you probably don't have to be concerned.
I expect, like me, you will find this outrageous in a modern, developed country like Australia.
For a nation which calls itself the "Lucky Country", it's little secret that life is far from lucky for our Indigenous Australians, who can expect to live between 10-20 years less than other Australians. What very few of us know, is that one contributor to this enormous life expectancy gap is a microscopic skin-burrowing mite that can be treated with a $16 topical cream.
The Sarcoptes scabiei mite causes a disease colloquially known as scabies, a highly contagious, neglected tropical disease which is commonly found in developing countries such as Panama, Papua New Guinea and throughout Africa. The World Health Organisation predicts as many as 130 million people are affected by scabies at any time, with the highest rates occurring in countries with tropical climates where overcrowding and poverty coexist. It is a sorry state of affairs for our developed nation that we fall into such a category.
In a country where mozzie and insect bites are a part of Australian life, you can be forgiven for writing off scabies as a pesky inconvenience. What presents as an innocent itch, can quickly turn into a nasty infection, and if left untreated, can lead to serious flow-on conditions such as kidney failure and rheumatic heart disease – rates of which in the Top End of Australia are amongst the highest in the world.