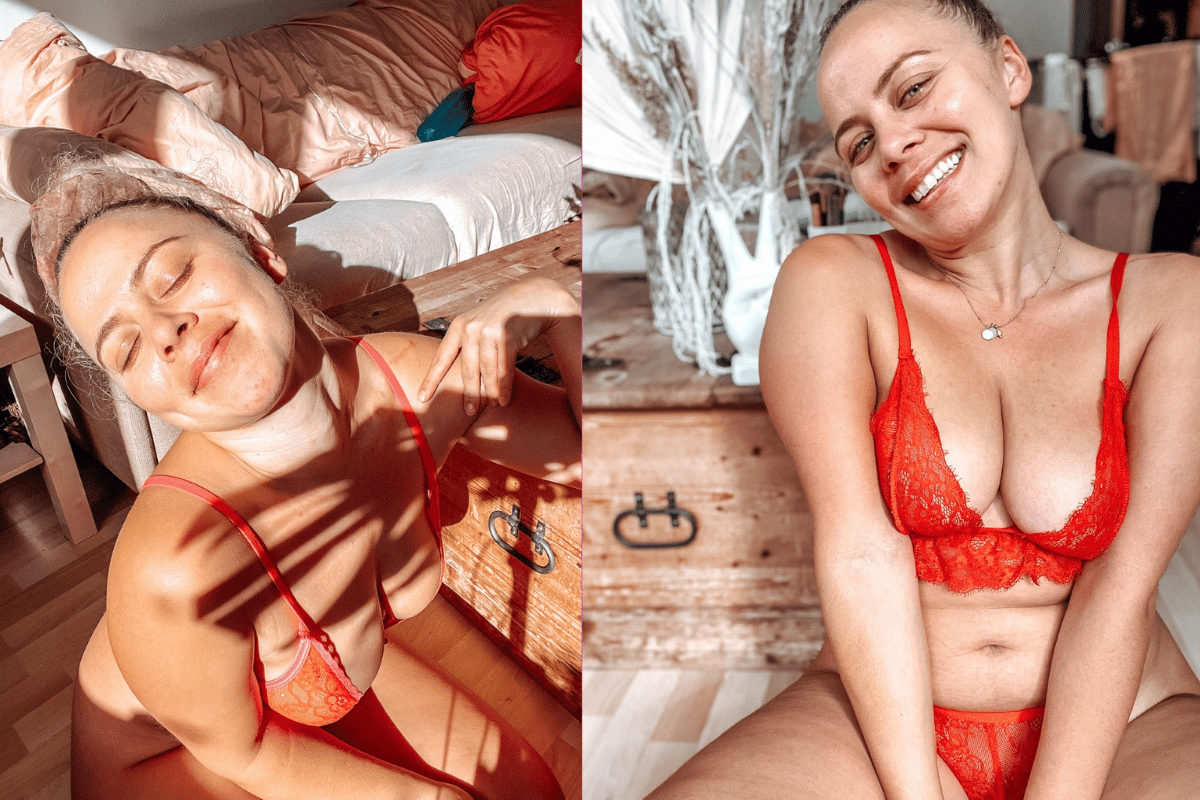 This post discusses sexual assault and may be triggering for some readers.
Georgia was just 11 years old when she got her first period. 
"I had this idea in my head that my older sister would get hers first and then I would follow her down this path of becoming a woman," she told Mamamia, "but it didn't happen that way and I didn't tell anyone. I just felt so much shame around it." 
It was also about the same time that she was first sexually assaulted.
"Afterwards, it was like I had survivor's guilt," Georgia said. "I wondered whether I had put myself in a position where I had sort of asked for that, or if I had given him the impression that it was something that I wanted to happen." 
"Obviously, that is not true at all, but as a kid there was so much inherent guilt and shame around the things that happened to me, that I felt like I couldn't tell anyone." 
Watch: The mantra you need to get you through another day. Post continues after video.
It was soon after that Georgia developed an eating disorder, in an attempt to gain some control in her life.
"I just felt like my body got taken away from me," she said. "I was forced into being a woman at a very young age and I refused to deal with any of it. So I thought, I am just going to put a lid on this box and then I am never going back into it again."
And with that, the now 32-year-old closed a big door on that part of her life.
Three years later, Georgia was put on the contraceptive pill to treat her acne, and it became like a mask for the pain she'd been through.
"I was always someone who would hide their tampons and be too embarrassed to ever speak about their period," she said. "I think because I felt so much shame around it and my body, being able to not experience any of that – by skipping my monthly bleed – felt really good to me. It felt really safe."