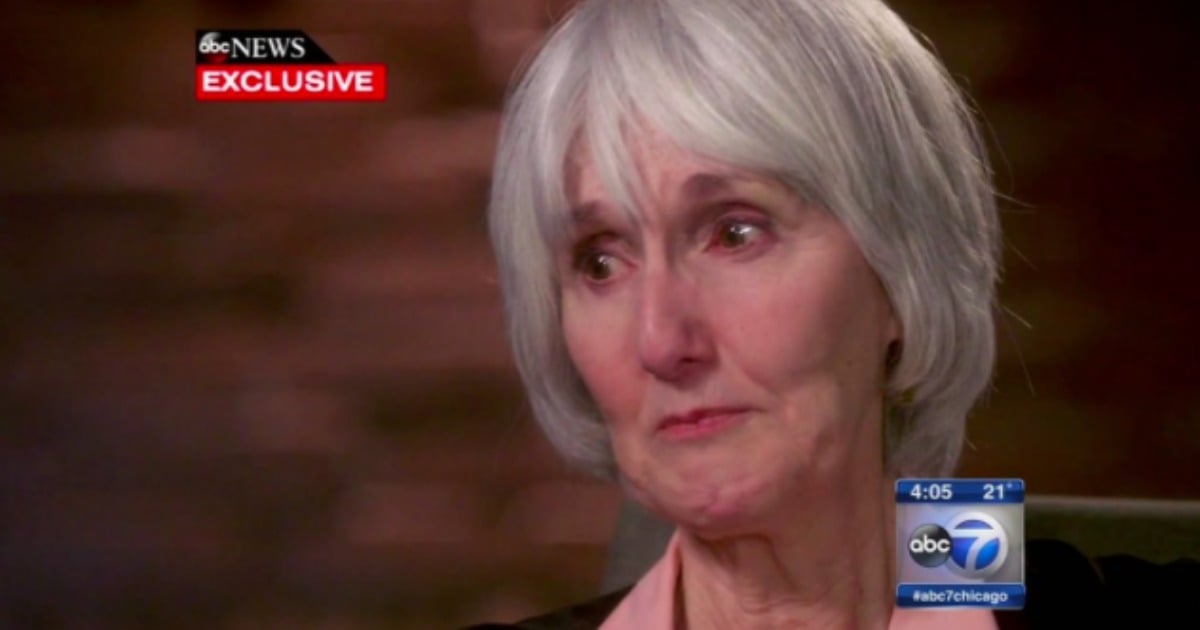 "I had all the illusions that everything was ok. My love for him was so strong."
These are the words of Sue Klebold.
Because in 1999, Sue's son, Dylan, and fellow senior student Eric Harris killed 12 students and one teacher at Columbine High School before taking their own lives.
In her first television interview since the massacre in 1999, Sue Klebold spoke to Diane Sawyer about how she has navigated a tsunami of guilt, self-loathing and thoughts of the victims her son took the lives of.
"It is very hard to live with the fact that someone you loved and raised brutally killed people in such a horrific way," Mrs Klebold told Diane Sawyer.
"I think we like to believe that our love and our understanding is protective, and that if anything were wrong with my kids, I would know, but I didn't know, and it's very hard to think of that.
Sue Klebold: 'I had all those illusions that everything was ok.' #abc2020

WATCH: https://t.co/c3xtUPZuNxhttps://t.co/uf6DrRV0Fu

— 20/20 (@ABC2020) February 11, 2016
"Part of the shock of this was learning that what I believed and how I parented was an invention in my own mind, that it was a completely different world that he was living in,' she said.
Addressing the parents who insist they would have seen the warning signs in their own children and commit to acting before such a tragedy took place, Klebold told Sawyer she had always assumed she would have been able to read the signs.
"Before Columbine happened I would have been one of those parents."
It was April 20,1999 when, clad in black trenchcoats and wielding four guns, Klebold and Harris worked their way through the Colorado school following a foiled attempt to blow up hundreds of their classmates.
At the time, it was the worst school shooting in the country's history and to this day stands as one of the worst massacres the United States has seen.
Watch: Director Matt Johnson shares his thoughts on Columbine shooting. (Video via Getty, post continues after video.)
For Sue Klebold, one of the most haunting parts about the last 17 years is carrying the thoughts of the children and teacher who faced a senseless death at the hands of her son.
"I just remember sitting there and reading about them… all these kids and the teacher… and I keep thinking, (have) constantly thought, how I would feel if it were the other way around and one of their children had shot mine. I would feel exactly the way they did. I know I would. I know I would."
The broadcast comes ahead of the publication of Sue Klebold's book, Silence Broken: A Mother's Reckoning, which she hopes the title will enable other parents to notice signs that their children might become violent. Signs she regrettably says she she missed.
"It is very hard to live with the fact that someone you loved and raised brutally killed people in such a horrific way."
*Feature image via Twitter/ABC 7 Chicago