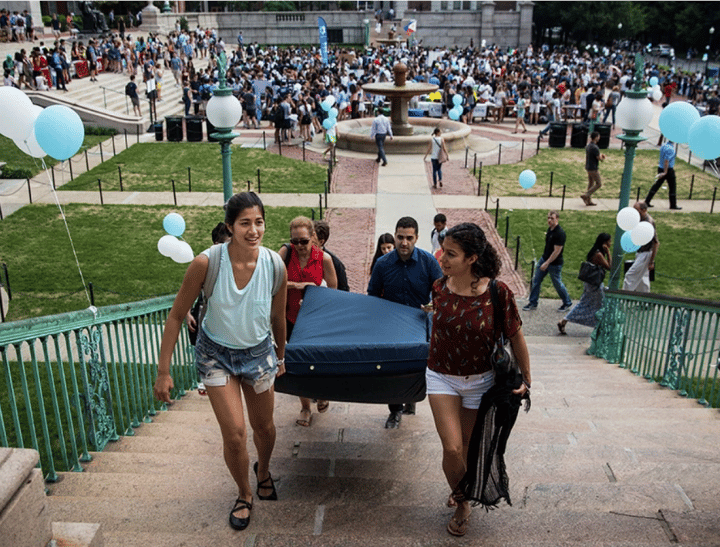 If a man rapes you but you flirt with him on Facebook, did it really happen? Of course it did.
You might not know Emma Sulkowicz by name. It's more likely you've heard her described as "That chick who's carrying a mattress around her college campus because she was raped".
The senior Columbia University student vowed to take her flimsy single bed everywhere until her alleged rapist — a former friend of hers called Paul Nungusser — is punished. He was found not-guilty of her attack by a university-adjudicated panel in September last year but Emma is one of 23 people who officially complained the case was mishandled.
She's also one of three women who've specifically accused Paul Nungusser of rape.
The world had not heard his side of the story. Until today.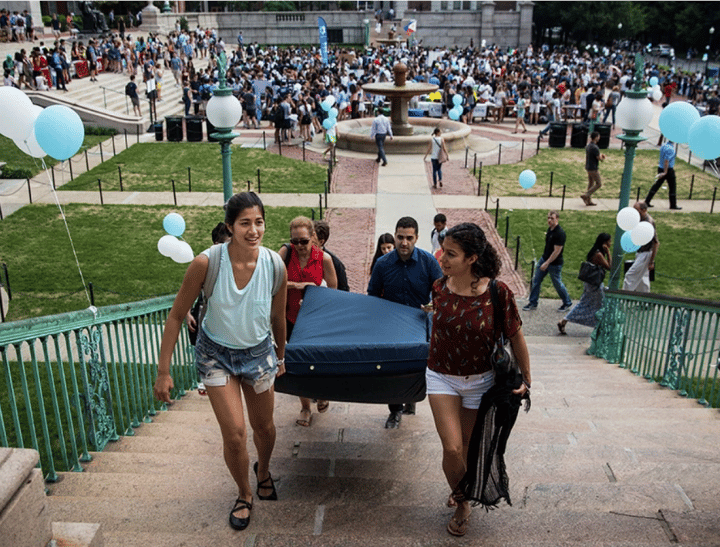 Unsurprisingly, the young man wants to defend himself. He wants to clear his name and restore his reputation and to do that he must destroy Emma's credibility.
Now, it's worth noting here that Emma Sulkowicz has become somewhat of a celebrity. Her courageous decision to name, shame, and identify her alleged attacker has earned her support the world over. Sexual assault survivors applaud her, famous artists praise her work, and she recently attended the State of the Union address as a special guest.
Read more: Emma Sulkowicz started a revolution of honesty about sexual assault. 
Emma has the attention and support of millions of people. Unlike most survivors, she is highly visible and persistently vocal. So, unlike most women in her position, she should have been hard to discredit.
It should have been difficult for Paul to make the world doubt Emma's word. But it hasn't. All it took was a series of abrupt but affectionate Facebook messages. All it took was the revelation that Emma had feelings for Paul after the attack.
Paul published some screenshots of Facebook messages Emma sent him around the time he is said to have pinned her down and anally raped her. These are the ones that supposedly prove that Emma's story is false. They were sent weeks after the attack took place in her dorm room: