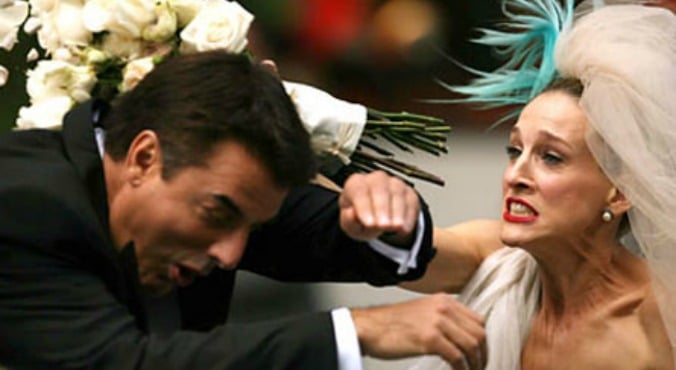 There are a few obvious rules about attending a wedding.
Try not to get too ridiculously drunk and embarrass/injure yourself, don't pash the groom (or bride) and don't crash the speeches. Oh, and don't, whatever you do, wear white.
The latter is arguably one of the biggest and well-known wedding guest no-nos – but it turns out it's not the only colour you should be avoiding.
Even the Mamamia team have confessed to their biggest wedding day regrets. (Post continues after video.)
Diving deep on wedding forums, we discovered that there actually are a number of colours that are even worse to wear than the virginal shade.
The biggest surprise offender? Red.
According to one Reddit user, this is largely because it stands out in pictures thus stealing the limelight from the bride.