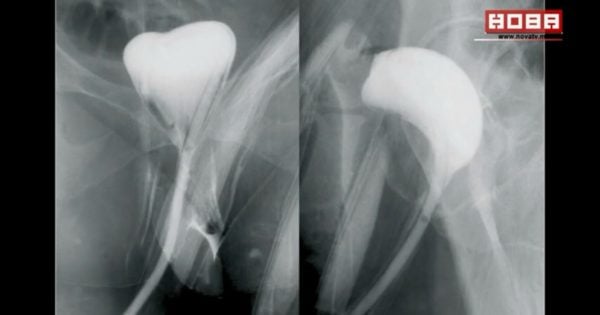 A cancer survivor has spoken for the first time about a horrific botched surgery that left her with humiliating side effects.
Macedonian woman Jasminka Velkovska was admitted to hospital for surgery to remove a carcinoma on her colon, however surgeons not only missed the cancerous cells but reattached the colon to her vagina.
The 42-year spent three months passing wind and faeces out of her vagina, until the catastrophic error was corrected by surgeons at another facility.
But the nightmare continues. While Velkovska settled out of court with hospital management for a total of roughly $44,500, she claims she's never received the full amount, reports The Mirror.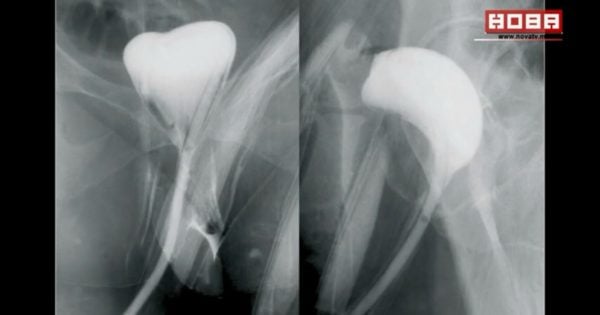 Jasminka Velkovska's surgery nightmare. Image: NOVATV.
Speaking on prime time Macedonian television, the Velkovska said the surgery took place at the General City September 8th Hospital in the capital Skopje three years ago, under the supervision of a US doctor.
"While I was recovering, doctors came and asked me if I was passing gas, and I said yes, but it's coming out of my vagina," she said.
"They told me that it would soon pass and I would be okay, but stuff had started to come out of my vagina and I was feeling scared and it was all very unpleasant."
According to The Mirror, some $15,000 of the compensation is reportedly yet to be paid to Velkovska, as hospital management claims only a portion of the agreed upon sum was covered by its insurance. A court order would reportedly be required to recoup the balance.
Velkovska has threatened to sue the hospital if the money is not paid soon.