If you're on the autism spectrum, shopping can be a confronting experience.
The lights are too bright, the music is too loud, and there's a lot of people crashing trolleys together.
Not to mention the constant announcements over the PA system and the never-ending repetitive sound of the scanners beeping.
That's why Coles, in conjunction with Aspect, have launched a Quiet Hour initiative to help shoppers with autism.
LISTEN: The best way for parents to talk to their kids about disability. Post continues after audio…

Today Quiet Hour will be rolled out to 68 Coles supermarkets across the country after a very successful pilot program in Victoria.
For one hour every Tuesday, between 10:30am and 11:30am, the participating Coles supermarkets will dim the lights, switch music off, suspend trolley collections and tone down register sounds so customers on the autism spectrum can shop "in peace".
Announcements over the store PA system will also be suspended for the hour, except in cases of emergency.
Staff have been given extra training to ensure the low sensory Quiet Hour runs smoothly.
Emily Dive's son, Locky, is on the Autism spectrum and Quiet Hour has changed the way they shop.
"Attending most Tuesdays during the pilot, and now having it rolled out in our local store has created an environment of consistency and predictability for Locky when we go shopping," she told Mamamia.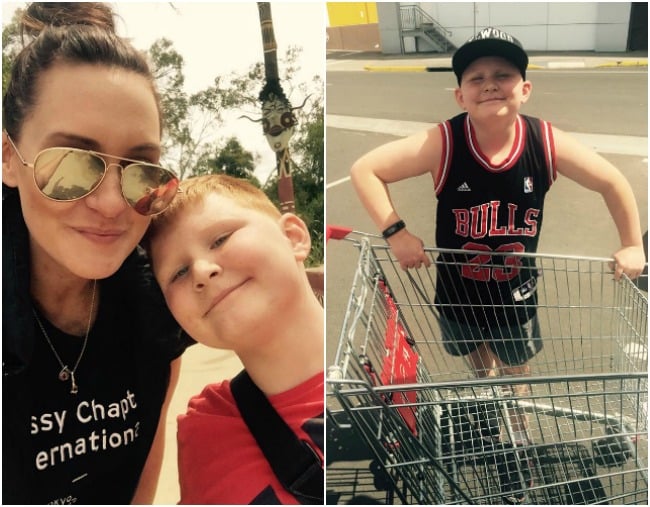 "He's comfortable in his surroundings, always stopping to talk to the familiar staff about his special interest (Pokémon) and they always make time to stop and talk to him about it."
Dive believes the initiative is a great start to creating a more inclusive environment.
"I feel like this is only the beginning of awareness of sensory needs, which seems to be growing.
"We're grateful for Aspect assisting Coles with providing a comfortable shopping space."
Tuesday morning was chosen because Aspect conducted a survey earlier this year and found this was the time people on the spectrum, along with their family members and carers, preferred to shop.
A full list of the stores participating in Quiet Hour each week can be found here.
People who don't have autism are still more than welcome to shop during Quiet Hour. You can find out more information about Quiet Hour on the Aspect website.
Listen to the latest episode of This Glorious Mess.