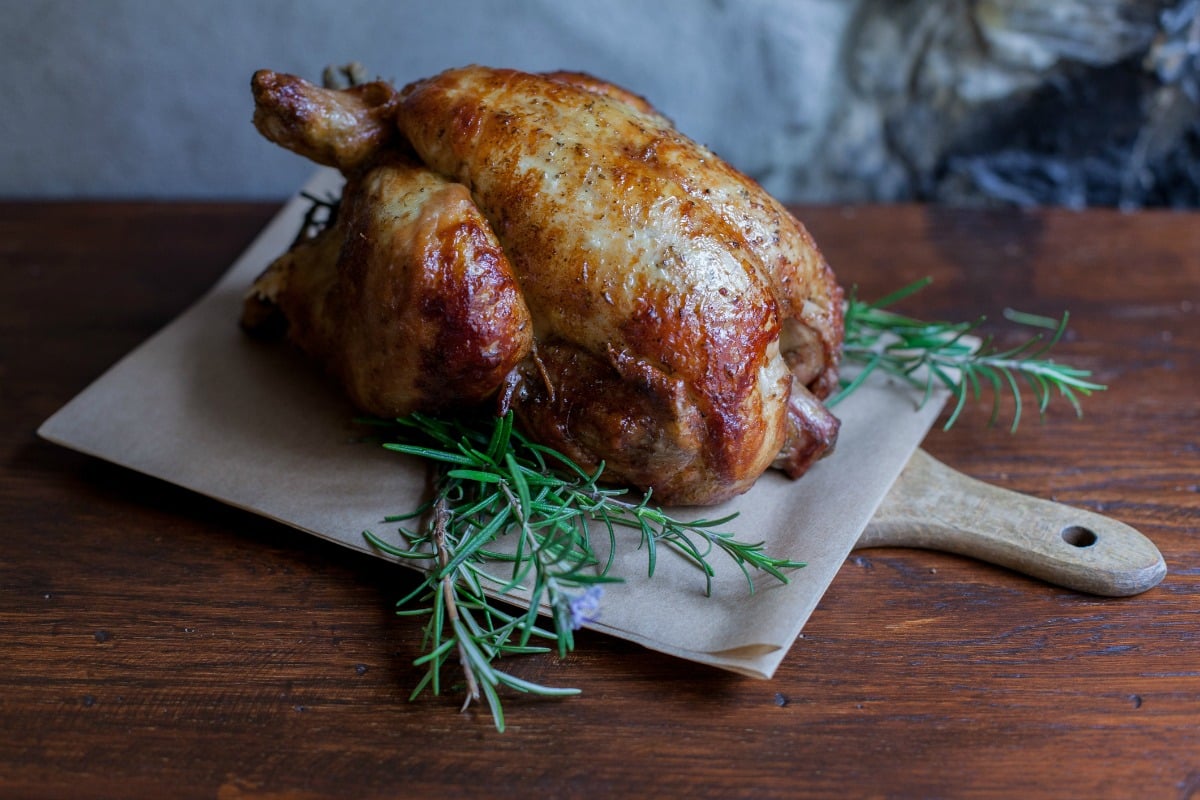 Any savvy supermarket shopper will know the many wonderful benefits of a whole roast chicken.
Divvied up into sandwiches and salads, one can even last you a whole week if you're shopping for one. Just thinking about it is making us salivate.
Psst, check out this cooking hack that'll have you chopping up tomatoes like a ninja. Post continues after video.
So when we heard there's potentially a way you can get one for free, we were of course very interested.
As reported by news.com.au, a South Australian shopper has brought to our attention a free chicken hack available in some Coles supermarkets and we are listening.
In a supermarket trip that can only be described as an emotional rollercoaster, the woman wheeled her trolley up to the chicken cabinet only to discover it was empty.
Devastating.
BUT, in a joyous plot twist, she spotted a sticker which read:"If you've missed out on a Coles hot roast chicken from 11am to close, your next one is free."
Catchy: Free Hot Roast Chicken @ Coles if Hot Box Is Empty (Selected Stores/Times) https://t.co/leFHCL5Kqx

— OzBargain (@ozbargain) January 31, 2019