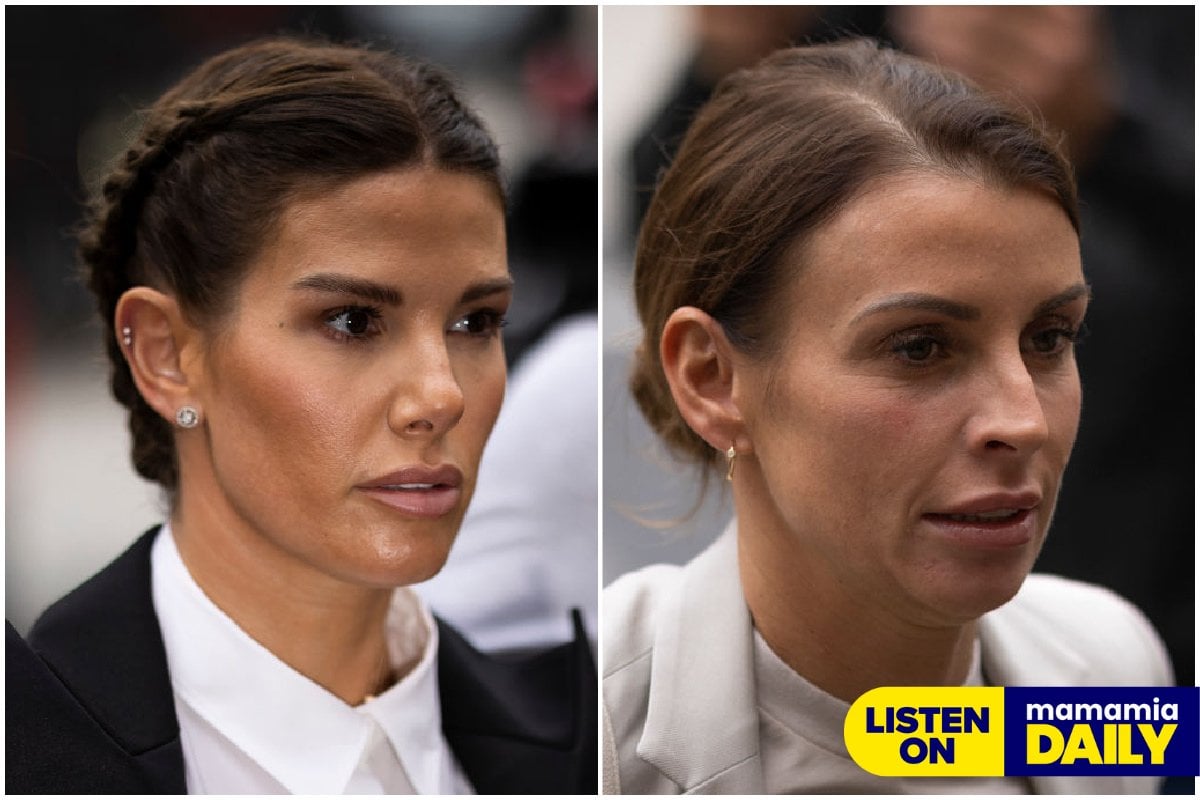 Listen to this story being read by Clare Stephens, here.
While Johnny Depp's case against Amber Heard dominated headlines, there was another celebrity libel trial playing out in court. It's been a lot more fun, in that there are no claims of domestic violence, just an Instagram leak, an ingenious trap, and WhatsApp messages where one woman calls the other a c*nt.
One of these women - Coleen Rooney, a television presenter and the wife of former soccer star Wayne Rooney - wore a medical boot, after what I can only imagine was an injury sustained from carrying the weight of the world's need for gossip on her shoulders.
You'd be forgiven for assuming it was Rooney who brought this case to court. After all, the 36-year-old is the woman who, in 2019, conducted an Instagram investigation so sophisticated it earned her the title 'Wagatha Christie' in the UK press.
"For a few years now," she wrote in a now-iconic statement posted to Instagram and Twitter, "someone who I trusted to follow me on my personal Instagram account has been consistently informing The Sun newspaper of my private posts and stories."
Rooney explained how once she had a suspect, she came up with a plan. She blocked everyone from viewing her stories except one account, and posted a series of false stories to see if they would make their way into the newspaper.
You guys. They. Did.