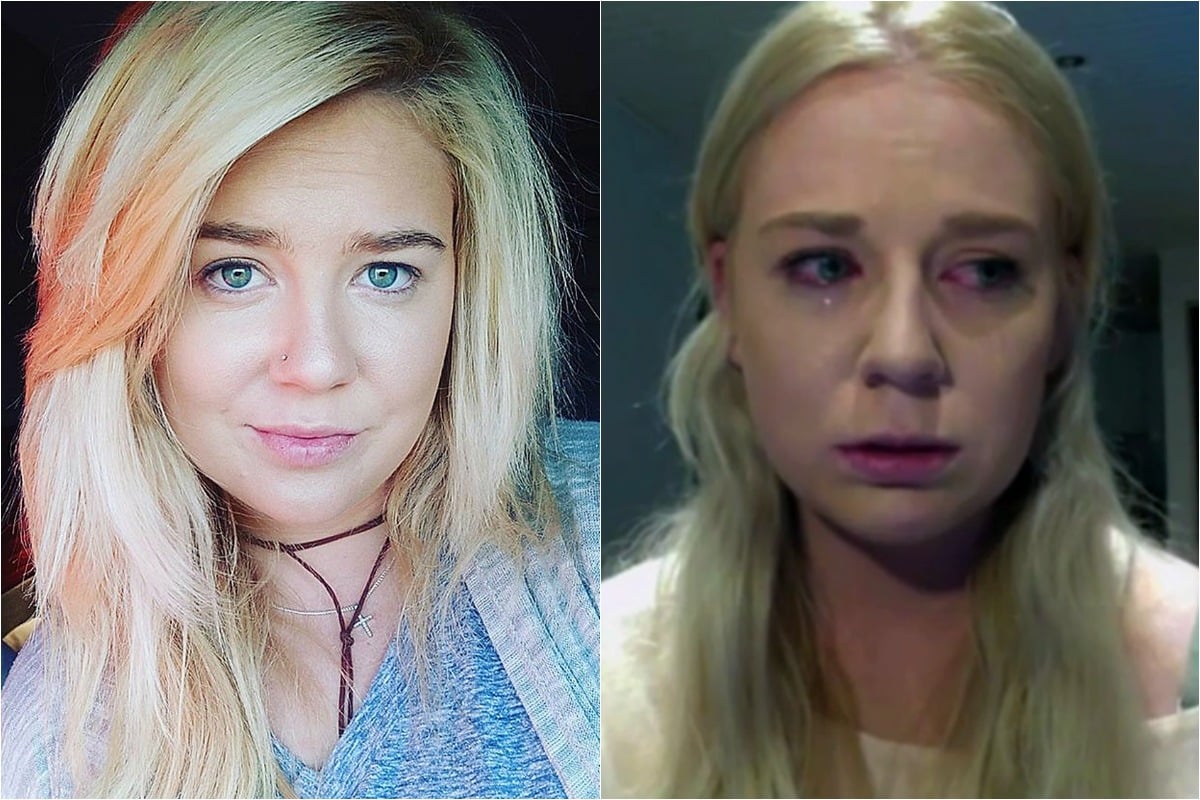 After two years, 11 months and 21 days in a Colombian prison, Australian drug smuggler Cassie Sainsbury is a free woman.
But her first interview after her release was not an easy one. The 24-year-old spoke to journalist Liam Bartlett in a 60 Minutes interview aired on Sunday night – the very same journalist she admits to lying to following her arrest in 2017.
"Everybody makes mistakes," she told the program. "I've grown up a lot. I learnt a lot about myself, and people. I learnt not to trust people so much. It's been a massive learning curve. But everything that I've been through in prison, everything that I learnt, it's made me a stronger person. I wouldn't change it, because it's made me who I am today."
WATCH: Cassie being interviewed on 60 Minutes. Post continues after video.
In 2017, the former personal trainer from South Australia was caught with 5.8kg of cocaine concealed in headphones and was initially sentenced to 21 years. After a judge accepted a plea deal, her sentence was reduced to six years, and earlier this week, she was released on parole due to concerns of overcrowding in prisons amid the coronavirus pandemic.
Home detention was approved for prisoners who have completed 40 per cent of their sentences, with Cassie now being ordered to spend the next 36 months paroled in the country.
While behind bars, Sainsbury split from her fiancé and found new love with fellow prisoner 'Jolie,' who was incarcerated for theft, and is also due to be released soon.
The couple dated for nine months before Jolie proposed to her in front of their fellow cellmates.