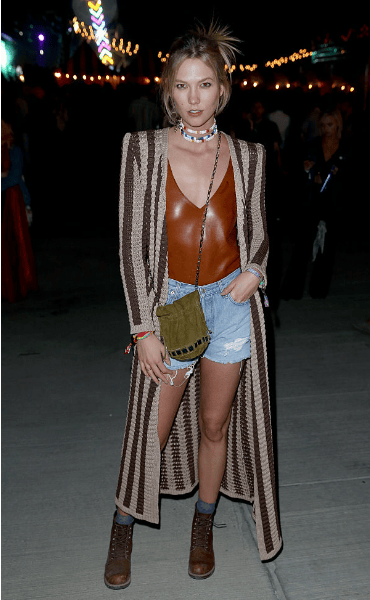 The first weekend of Coachella 2016 was a veritable smorgasbord of celebrity fashion and headline-grabbing antics.
Taylor Swift unveiled her new bleached-to-within-an-inch-of-its-life hair, Aussie model Nicole Trunfio got married, Kendall Jenner was leap-frogged by pro basketballer and rumoured boyfriend Jordan Clarkson — you know, just your average weekend in the desert.
In comparison, the festival's second weekend, which has just wrapped up over in California, was… tumbleweeds.
While there was plenty of A-list action up on the stage, famous people were scarce on the ground. Where were they all? Did they have something better to do? (Um, how rude.) And on a slightly different note, where is Coachella patron saint Kate Bosworth these days?
However, those famous types who did show up continued the fine tradition of ~festival fashun~. Modern Family star Ariel Winter teamed her flaming red braids with a lacy white bralette and denim shorts:
British singer Leona Lewis also embraced a lace-and-braids combo. Looks like we have a micro-trend on our hands here.