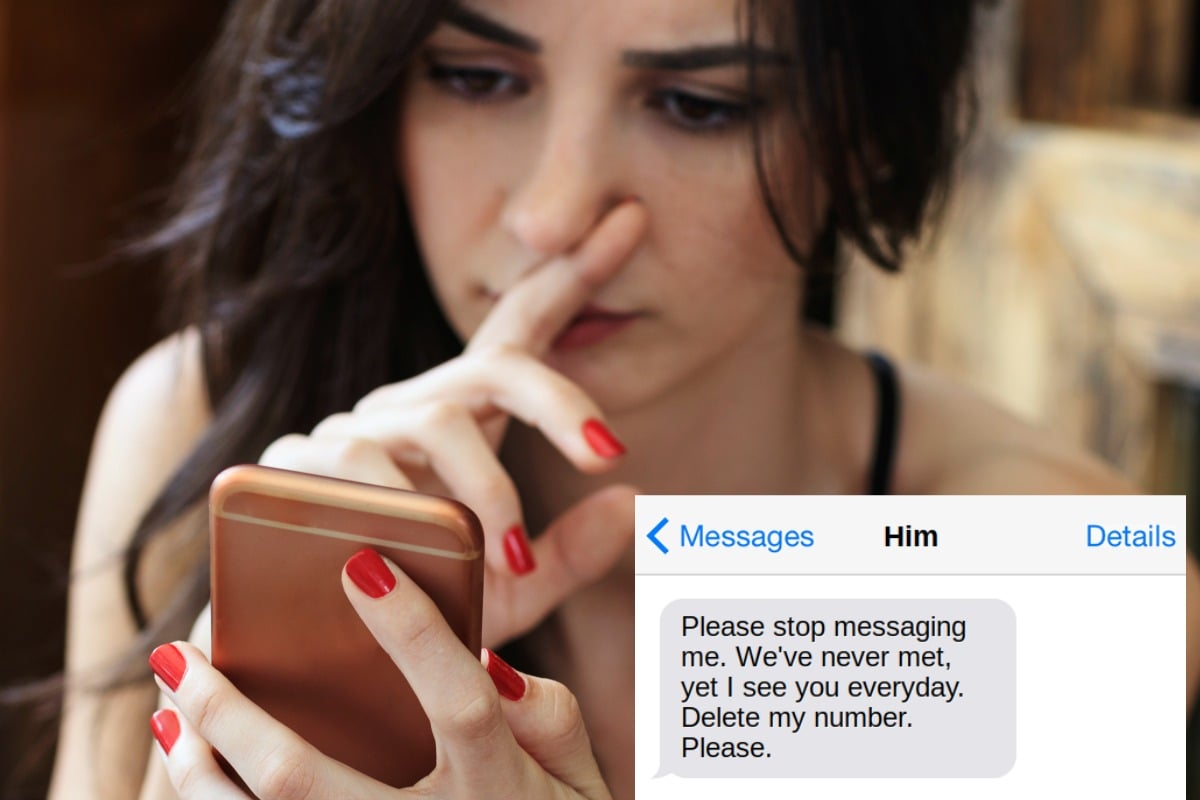 It was Wednesday night when I got a text message from a man I'd never met.
"How did he get my phone number…?" I whispered to my sister, shaking as I read it.
"I don't know…" she said, terrified.
"But he has mine too."
We knew we weren't alone. Colleagues had been messaged by him. Our own mother. In fact, you've probably received the same one sentence text.
We had the tennis on in the background. And that's when I turned to my glass door, located just across from my television, and saw his face.
Smiling. White hair. Seemingly yelling. I couldn't concentrate on what he was saying because I was too distracted by the fact this man was now virtually inside my house. 
This was the man I saw.