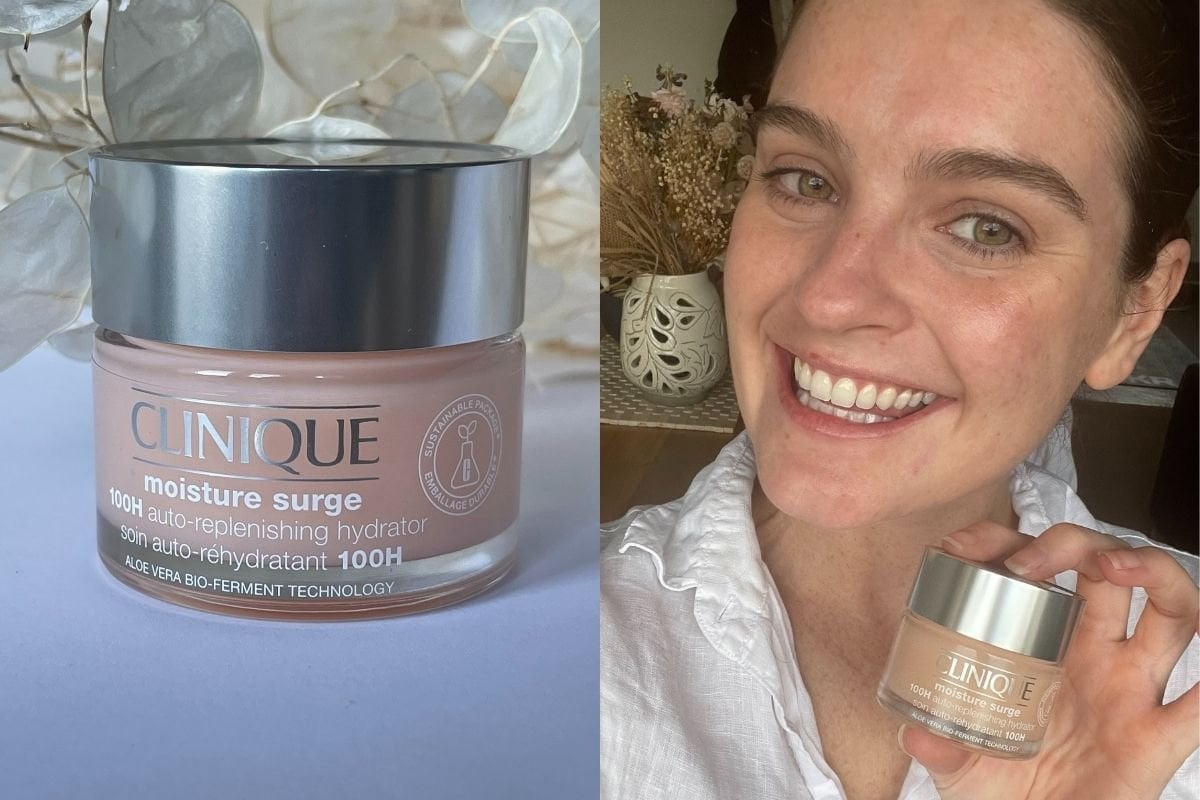 As a beauty editor, it seems like every day a fancy new skincare ingredient comes slinking through the beauty streets. 
But here's the thing: not all of them live up to the hype. 
The prime example of a trending ingredient that's actually worth raving about? Fermented beauty ingredients.
While we might know about all the good stuff fermented foods and drinks can do for our health (hey, kombucha), it was only a matter of time before the benefits of fermented ingredients crept its cute way into skincare.
One brand that's trailblazing the fermented ingredients trend? Clinique.
The re-launched Moisture Surge 100H Auto Replenishing Hydrator — a fifth generation formula of the cult product — features fermented ingredients.
Image: Supplied.
Heard of fermented ingredients in skincare before?
When I spoke to Ida Wong, the vice president of global product development at Clinique, she said that while the power of fermented ingredients in skincare may be just starting to surface, it's something Clinique has been working on for a while. Like, a really long while.
"We've been at the forefront of fermentation technology, studying how to optimise our fermentation blends, its effects on skin and the benefits for 30 plus years," she told Mamamia.
"We tend to do these research projects very quietly and humbly behind the scenes. But in actuality, we have been on this journey of fermentation technology before it was even at the tip of consumers' tongues. Behind the scenes, we were pioneering new technology in this segment."