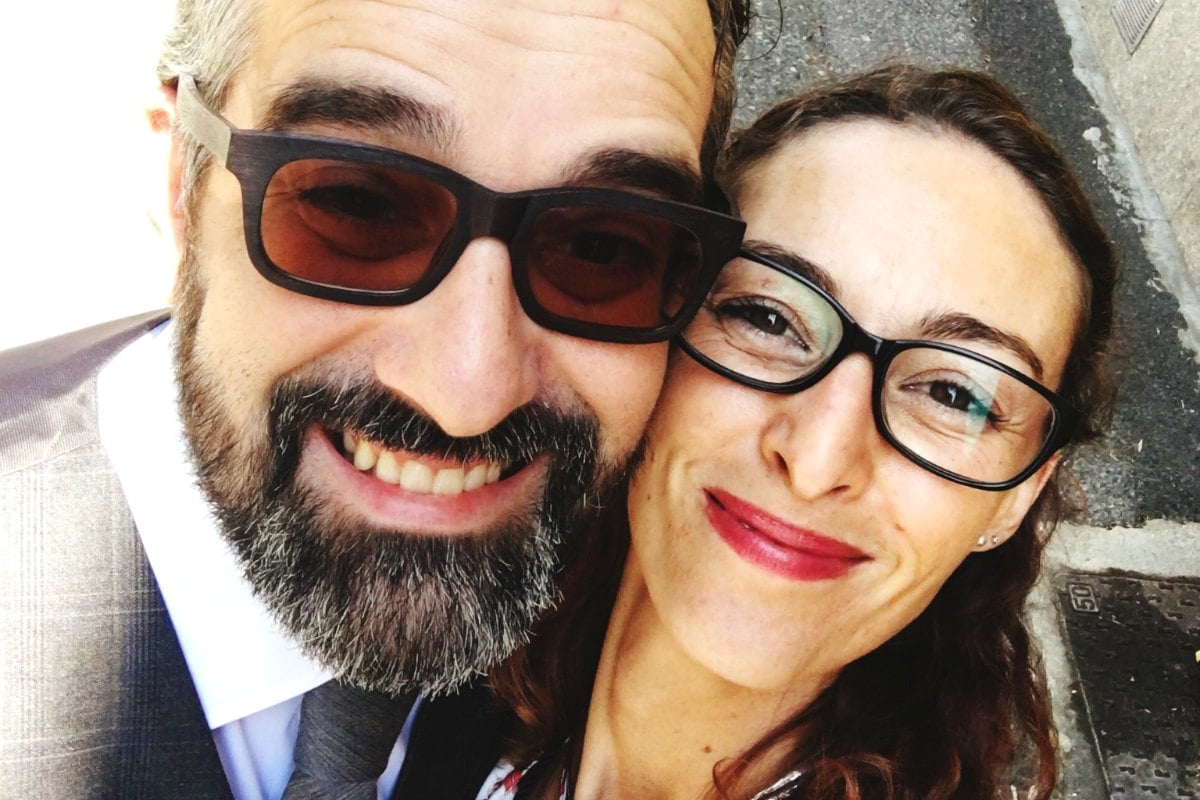 Mamamia's What My Salary Gets Me asks Australians to record a week in their financial lives. Kind of like a sex diary but with money. So not like a sex diary at all. We still find out the best kept secrets though. We discover what women are really spending their hard-earned cash on. Nothing is too outrageous or too sacred. This week, a 32-year-old senior clinical trial coordinator shares her money diary. 
Age: 32
Job: Senior clinical trial co-ordinator
Income: $88,000
Savings: Around $70,000
HECs: Around $65,000
Mortgage $296 per week
Phone bill:$48 per month
Private health insurance: $19.75 per month
Apple music: $6 per month
Petrol:  Around $50 per month
Monday – Day one
I have my usual weekday breakfast of cereal with milk before catching two trains to work ($8.80 daily trip). My partner has made me an egg and salad roll for lunch and I bring my usual snacks of a banana and apple to tide me over for the rest of the work day. We eat last night's leftovers of Shakshuka for dinner.
Daily total: $8.80
Tuesday – Day two
I catch the train to a work appointment before heading back home for lunch, which is the last of Sunday night's leftovers. I then catch the train to the office ($8.80). This week I am training a new group of staff who have flown in for the week so we go out to dinner where I order gnocchi ($24) and a sneaky weeknight red wine ($13).
Daily total: $45.80
Wednesday – Day three
I have my usual breakfast and make a quick salad sandwich before rushing for the train ($8.80). I visit my nan for dinner. She has made me soup and we have pancakes for dessert. I then head off to netball which is $12 for the game.
Daily total: $20.80
Thursday – Day four
Usual breakfast and then train to work ($8.80). I scrape together some Ryvitas and salad ingredients for lunch. I agreed to fill in for a netball match ($10) and when I get back home, inspired by my dinner out earlier in the week, I make broccoli pesto gnocchi for dinner.
Daily total: $18.80
Friday – Day five
Train to work ($8.80). I take leftover gnocchi for lunch. It's a colleague's last day today so we head to a local bar after work to farewell them. I have a few drinks, shout my colleague a drink and line my stomach with some wedges ($51.35). I walk to the station but surprise, surprise buses are replacing trains tonight so instead a colleague and I jump in an Ola to the city ($9.50) before catching a train the rest of the way home.
Daily total: $69.65
Saturday – Day six
I have a catch up with some friends at one of their houses mid morning. I drop past the post office on my way there to pick up a couple of pairs of shoes ordered online (last weekend so doesn't count). I also go to the bakery to pick up a few treats to take with me ($12.90). Driving home, it's a couple of hours before shops close so I decide to stop by a factory outlet and pick up some new bathers for an upcoming holiday to South Africa next month ($30). My partner and I have a night in watching Netflix (family account so $0. Thanks, Mum and Dad!) We finish the remainder of the gnocchi for dinner.