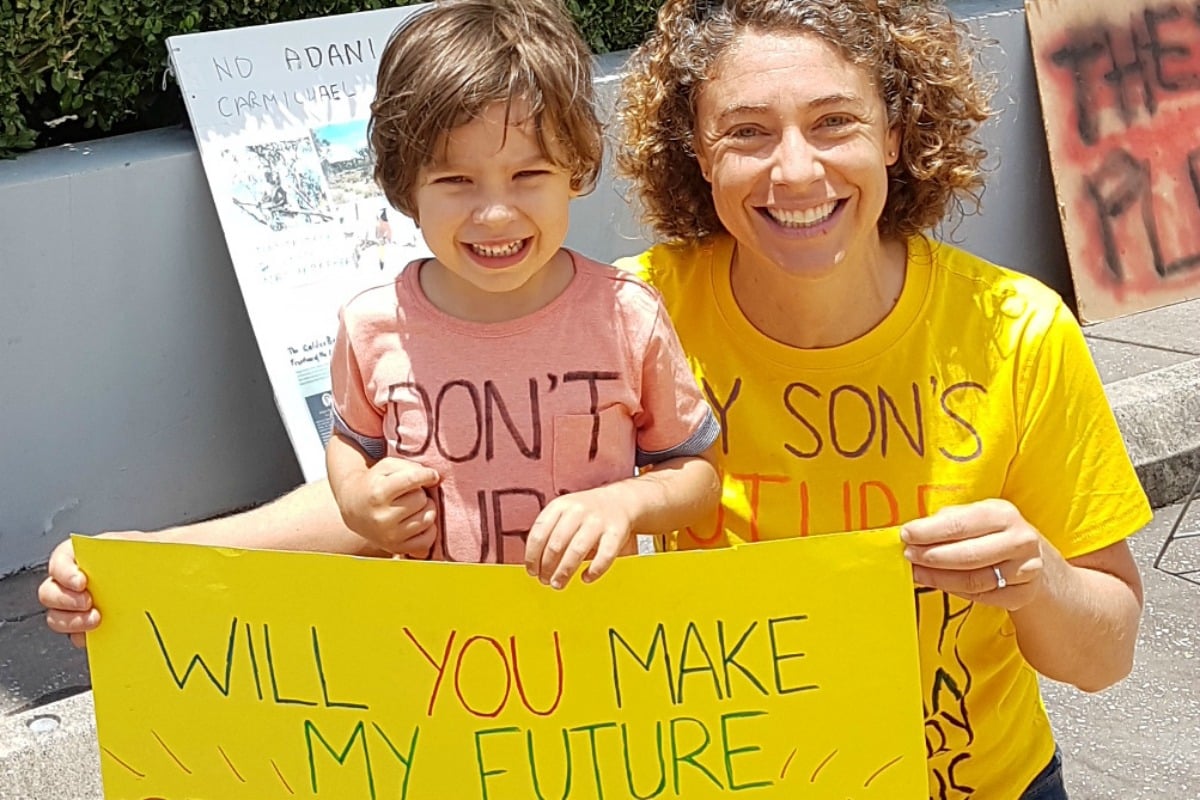 I'm a reluctant climate activist. I was brought up thinking that protests and marches are just for scruffy loonies and rent-a-crowds. As a marine scientist, I'm methodical and factual.
I prefer being underwater to being in a crowd of humans. Biology and statistics make more sense to me than sociology and politics.
Yet here I am, a lead facilitator of my city's youth-led Global #ClimateStrike, and a co-founder of Australian Parents for Climate Action – a growing national network of parents, grandparents and caregivers calling on our government to act now, for a liveable future.
I find myself asking, how did I get here?
During the past decade, I've watched my favourite places on Earth – coral reefs and polar regions – being decimated by climate change. And despite the climate crisis being the greatest threat to human health, our economy and human civilisation itself, it's being denied, downplayed and ignored by those elected and paid to lead us.
Side note…Watch Greta Thunberg's UN climate change speech. Post continues after video. 
I'd signed petitions, shared posts on social media, reduced my personal carbon footprint, even contacted my elected representatives. As the crisis has deepened, our governments have continued to fall short of the vital role they need to play. And I have realised the part I was playing was not nearly big enough.
Then, I became a parent. Suddenly it was deeply personal. The years beyond my own life on this planet became more important than ever.
My son's tender five years of life have been the five hottest on record. He'll only be 16 in 2030, when we've either saved or condemned ourselves – and him – to our climate futures. I see it as my parental responsibility to demand the necessary urgent political action to solve this crisis.
As parents of young children, we're all busy. But the daily demands of looking after our children cannot prevent us doing whatever we can to safeguard their future.