If seeing is believing, then Donald Trump should take a trip to Miami.
A few weeks back I took a boat ride around Miami Beach with Dan Kipnis, a retired boat captain and Miami local of five decades. The shoreline is littered with multi-million dollar homes, huge multiplexes in the works, dozens of cranes lurking in the distance.
You would have no idea, but this is one of the most vulnerable places on earth.
I was in the south Floridian city for SBS Dateline, to report on populations in America whose communities are, right now, under threat from rising sea levels.
When you think climate change you don't immediately think Miami, right? Climate change is often seen as a threat to small coastal villages in the Arctic. But Miami is not a small coastal fishing village, it's one of the largest cities in America and to put it bluntly; it's sinking. Slowly but surely.
Listen: Sarah Ferguson shares everything that went on behind-the-scenes of her interview with Hillary Clinton, and her biggest fear about Trump. Post continues after audio.
A study by the University of Miami showed in the last decade alone flooding in Miami Beach has increased by 400 per cent. In an interview with the Miami Herald, the study's lead author said, "I was completely shocked when I found it was rising so fast." The city has spent hundreds of millions of dollars in recent years trying to stem flooding in Miami Beach. Roads have been raised, pumps have been installed, and levees have been built.
But it's a Band-Aid solution. Today it's fine – tomorrow it might not be.
Walking around Miami, it was hard to fathom that the very streets I was walking on, the skyscrapers in the distance, the cars zipping about the roads, might no longer be there 100 years from now.  For me though, the question is what will happen to all the people? What will happen to the millions of people who call Miami home? Where will they go?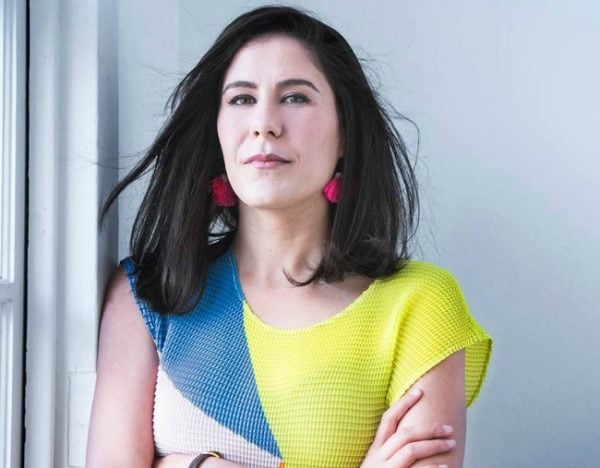 Jan Fran: If Donald Trump wants to see the impact of climate change, go to Miami. Image via Facebook.
I was with Dan Kipnis for a reason; he's already got an answer to that question. His double story brick family home with its double garage and its in-ground pool, a home he helped build, is now on the market. Dan is selling his house and leaving Miami because of climate change. It sounds like a drastic move right? To leave the life you know because of what may or may not happen in the future. But he's adamant that he doesn't want to hang around and see what becomes of his city – or the price of his home – in the next few decades. And he's lucky because he can move, he has the money and the time to start a new life in a new place, not everyone does.