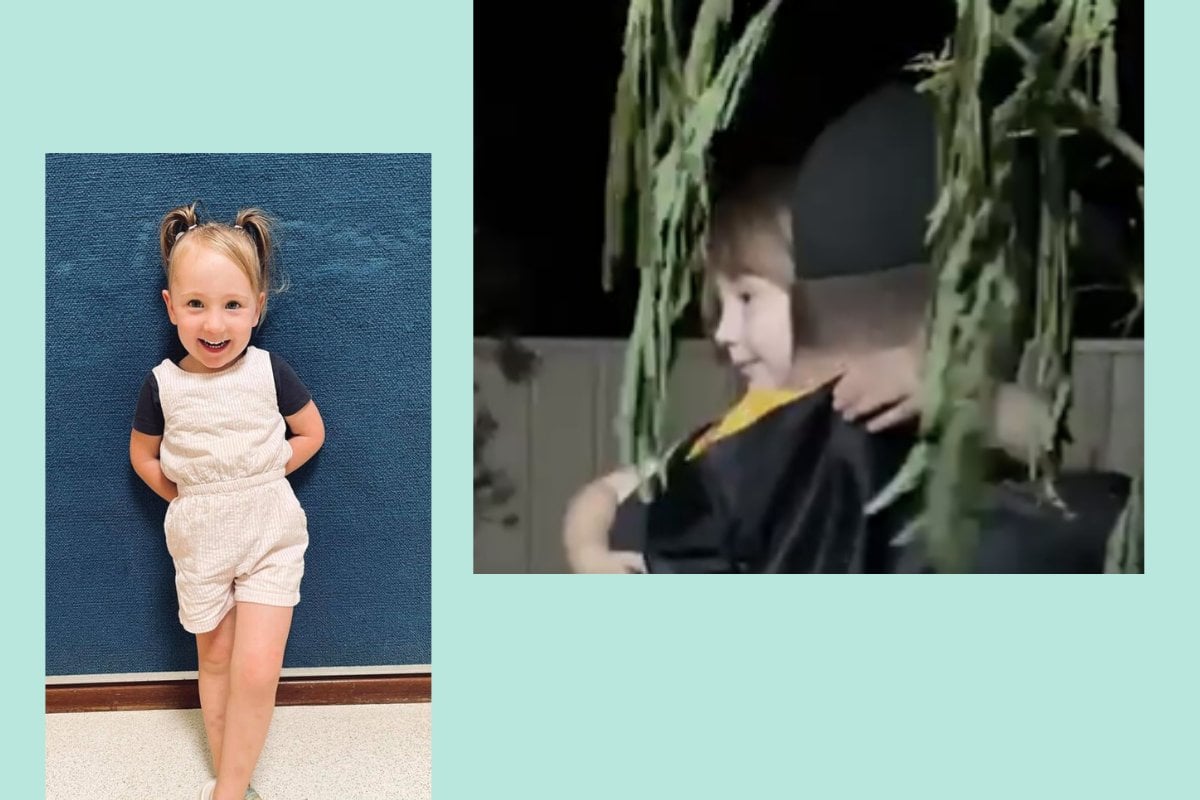 Four-year-old Cleo Smith has been found alive and well, more than two weeks after she went missing at a campsite on Western Australia's northwest coast. 
Police confirmed they rescued her from a locked house in Carnarvon about 1am on Wednesday.
"One of the officers picked her up into his arms and asked her 'what's your name?'" Deputy Commissioner Col Blanch said in a statement.
"She said - 'My name is Cleo.'"
The girl is well and has been reunited with her parents.
A man from Carnarvon is in custody being questioned by police.
Watch: Cleo Smith's mother and stepfather speak about their missing daughter for the first time. Post continues below. 
Cleo Smith, four, was on a holiday with her family at the Blowholes campsite in Macleod, north of Carnarvon in Western Australia when she was reported missing on the Saturday morning of October 16. She was last seen wearing a pink and purple one-piece sleepsuit.
Pleading for help at the time, her mother Ellie posted on social media writing: "It's been over 24 hours since I last seen the sparkle in my little girls' eyes! Please help me find her."
Cleo has been found.
Cleo was found "alive and well" in a Carnarvon house at 1am on Wednesday morning, WA police said.
WA police officers "broke their way into a locked house" and found the girl in one of the rooms. 
She has since been reunited with her parents.
BREAKING: CLEO SMITH has been found ALIVE. Detectives in Carnarvon found her in a locked house at 1am. @7NewsAustralia pic.twitter.com/vkGWwUnhAH

— Ben Downie (@Ben_Downie) November 2, 2021