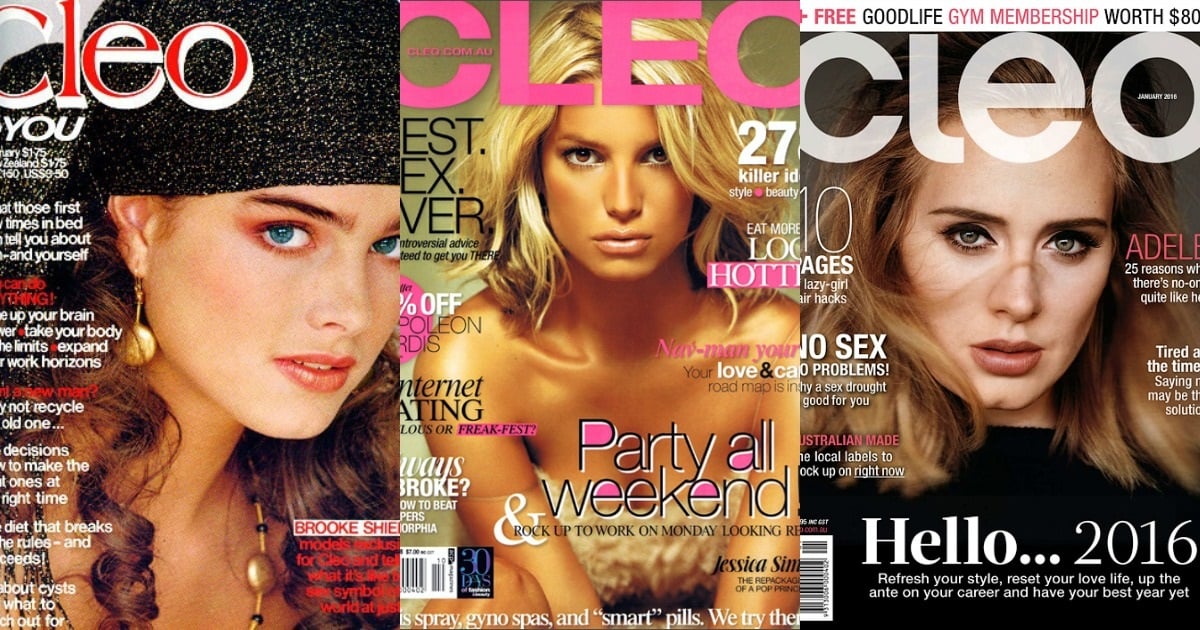 UPDATE: Bauer has confirmed that CLEO magazine will close.
The final addition of the magazine will go on sale on February 22.
In a statement, the interim CEO of Bauer confirmed:
"Scale, engagement and a robust digital strategy are key to our success and we believe we have a compelling offer in Dolly and Cosmopolitan to lead our young women's portfolio into the future.
"Our investment plans for Dolly will see us take a digital first approach, with a focus on mobile video, social media and e-commerce supported by restructured print and digital editorial teams to ensure we are generating the best in market content for consumers; when and how they want it.
"Our always on approach will be complimented by a new look print product, taking Dolly from monthly to bi-monthly, relaunching as a high quality, valued-packed companion to the digital and social platforms, covering major trends, fashion, beauty and issues affecting young women today. 
"Bauer Media is committed to the Australian market and creating the most viable and effective portfolio of brands that connect with Australian women – be it online, in magazine or through live events."
Mamamia previously reported: 
It's been 44 years since CLEO magazine first hit news-stands in 1972.
The brainchild of Ita Buttrose and Kerry Packer, and modeled after Cosmopolitan (owned by a competitor at the time), CLEO was a groundbreaking addition to the women's media landscape. It provided a modern alternative, speaking to Australian women about more than recipes and royal births.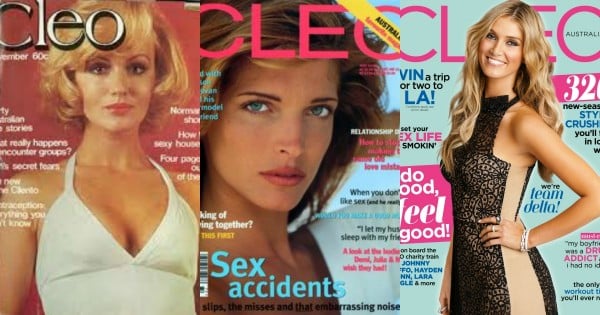 In spite of its impressive history, the iconic women's magazine has struggled to find a readership in recent years, declining more than 20 percent at the end of last year.
News broke today that the iconic publication will soon close its doors forever. Mumbrella reports that while we can still expect a February release, CLEO will be a thing of the past by Easter.
But a statement from Bauer provided to Fairfax media called the media reports "pure speculation", saying that no announcement about was expected in the "near future". The publication's publisher is reportedly overseas, but comment has been sought from Cleo's current editor. Former staff have reflected that Bauer has previously called imminent closures "speculation", only to officially announce closures the following week.
Former editors of the magazine have responded to Cleo's closing today and have hailed the magazine for it's contribution to women's media.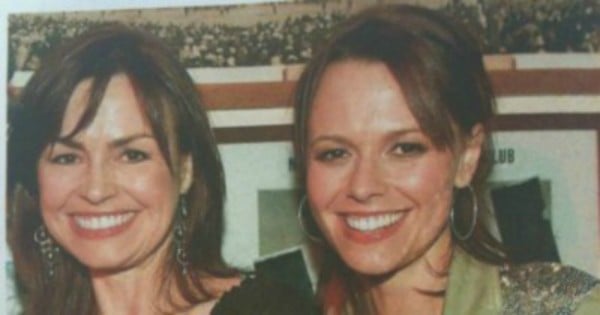 Mia Freedman, former editor of Cosmopolitan and editor-chief of Cosmo, CLEO and Dolly has said:
"It's almost impossible to overstate what a strong, influential brand CLEO was in its heyday. It's a sad day. CLEO meant something to young women back then. It was as sacred an Aussie brand as QANTAS or vegemite.

I dreamed of being the CLEO editor. It was my first ever career goal. I never got there – which crushed me for a long time – but the 5 years I spent there were among the most formative of my career.

It was 1991 when I met Lisa Wilkinson who agreed to let me intern. I would have drunk her bath water had she asked. From the age of about 14, I wanted to live inside CLEO and in all the years I worked there I could never quite believe that dream came true.

CLEO was everything: The smart, funny, feisty, Aussie girl. It's signature was irreverence and I took a lot of that to Cosmo when I went there to edit it. In many ways, I tried to make Cosmo all the things I loved about CLEO: warm, cheeky, accessible, friendly, fresh, curious.

God, we had some great years at CLEO. It was my first adult job and I made lifelong friends there – Lisa Wilkinson, Deputy Editor Deborah Thomas (who would sit me next to her and make me watch as she edited my copy so I could learn), fashion director Nicole Bonython (who used to have her friend and client Kylie Minogue drop by the office), Wendy Squires and Paula Joye who both (like Deb) went on to become CLEO editors. And all under the leadership of Lisa Wilkinson, who taught me more about how to edit than I can explain. Her words and principles still come out of my mouth most weeks when I'm talking to my own team."
Watch Mia reminisce on her years working at CLEO:
Paula Joye, the editor of CLEO from 1998-2004 and Editorial Director of CLEO and Cosmo from 2006-2010, said that the apparent decision to close the magazine was "so sad". Joye described her time with CLEO as "one of the great privileges and highlights of my career".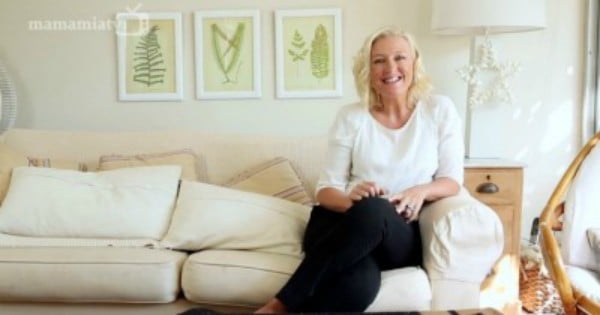 Joye told Mamamia today:
"Lisa Wilkinson was my first editor. That job was my first break. I had grown up reading CLEO – so to work there was as 'pinch me' as you can get.

CLEO has been such an iconic and important magazine for this country. It's shaped the lives of many women for many generations. We lose a piece of our history with its departure.

CLEO was made for the young Australia woman. We generated 100% of our content and produced everything locally. While it was challenging, it also allowed a lot of freedom and with that, creativity and envelope-pushing.

People forget what a powerful, powerful magazine CLEO was. A ground-breaker that attracted extraordinary people. I worked with Lisa Wilkinson, Deborah Thomas, Mia, Wendy Squires, Richard Walsh, Nick Chan, Pat Ingram – the list is long. All powerhouses and all there because of that special magazine."
Of the current CLEO staff, Joye said: "There is no easy way to lose your job. If I know anything about anyone who who has worked at CLEO, they are tenancious, smart, talented women and they should take that spirit forward – and know that life gives you a second chance .. that's called tomorrow."
"CLEO girls don't give up."
Former editor, Wendy Squires told Mamamia that working at CLEO was "a highlight of [her] career": "The incredible women on the team remain my great friends and mentors to this day."
Founding editor Ita Buttrose said she was saddened by the news but unsurprised given the title's falling circulation, which in less than a decade has dropped from 150,000 to just 42,212 last year.
"The writing was on the wall once I knew they were going to start stripping stories from other publications rather than commissioning stories here in Australia," she told the Daily Telegraph.
"It's sad; it's like a death in the family for me, but it hadn't been the mag the Cleo team created all those years ago for some time now."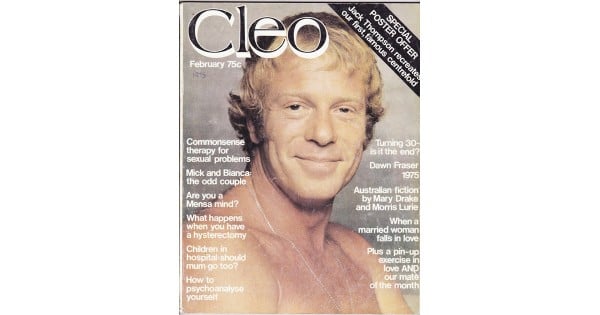 If the rumours are true, CLEO will be the third in a recent string of Bauer publication closures, and follows the unexpected departure of CEO David Goodchild last month.
Fans of the  magazine should take comfort in knowing that the much-loved Cleo Bachelor of the Year contest will continue. The competition is set to run under the Cosmopolitan brand.
Many readers have taken to Twitter to say their goodbyes.