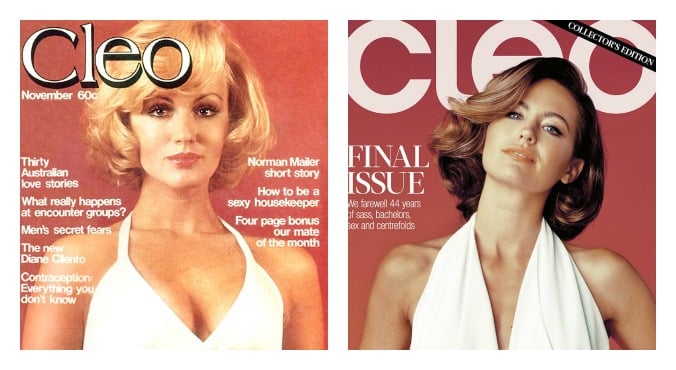 Image: Bauer Media/Instagram.
Much has changed in the 44 years since Cleo first hit Aussie stands, but the iconic magazine's last issue proves some things stay the same.
The final Collector's Edition is a recreation of the very first Cleo cover from November 1972 — the days when a magazine cost you just 60 cents rather than almost $10.
The March cover stars former Miss Universe Australia and TV personality Jesinta Campbell, who's pictured in a white halterneck top with her hair in voluminous seventies flicks.
The cover's online release earlier today confirmed reports she'd been chosen as the final covergirl last month.
In a segment featured on the Today show this morning, 24-year-old Campbell admitted it was a bittersweet honour. "I actually had tears in my eyes because it was the very first fashion magazine that I got to be on the cover of," she told former Cleo editor Lisa Wilkinson.
"I remember reading articles and feeling empowered myself, so I can't imagine what those articles did for women 44 years ago.
"Cleo is one of the reasons both of us are here today as strong women on television, talking, doing our thing and being independent."