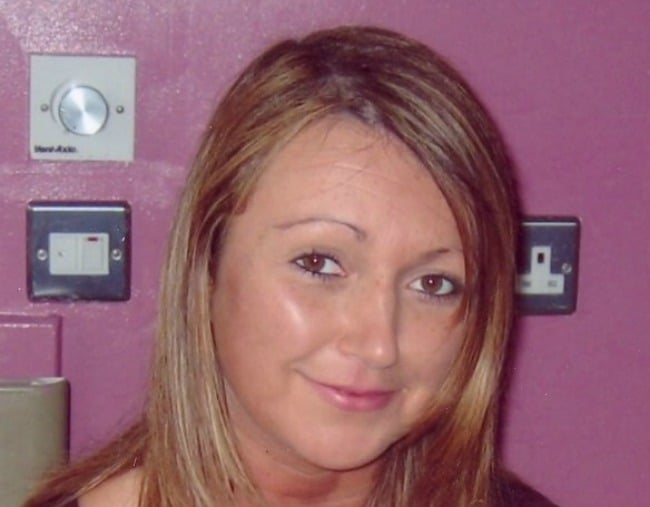 Claudia Lawrence was a fun-loving and popular girl.
The 35-year-old, who was a chef at the University of York in the UK, was a regular at her local pub, the Nags Head, and took plenty of holidays to the Mediterranean island of Cyprus where she had many friends.
Attractive and professional, she worked hard too, and had saved enough money to buy a small cottage in Heworth, York, just a few doors down from the pub where she was known to staff and other regulars. Her shifts in the university kitchen started early and sometimes her days were long, but she'd chosen the job to ensure her evenings were free for drinks and socialising.
March 18, 2009 started off like any other day for Claudia. She walked the three mile journey to work, arriving at 5.57am. When her shift finished at 2.30pm, she set off home, stopping en route at the post office to post a letter. Shortly after that, she was spotted by a colleague who picked her up and drove her the rest of the way home, dropping her at her front door.
That evening at 8.10pm Claudia spoke to her dad, Peter, on the phone, then she called her mum, Joan, arranging for them to spend the following Sunday – Mother's Day – together.
At 8.23pm, Claudia sent a text message to friend. Almost an hour later, she received a text from a male friend in Cyprus, however it's not known if she ever read the message because Claudia never replied, as reported by The Telegraph.
The next morning, Claudia failed to turn up to work. That evening she was due to meet her friend Suzy Cooper for drinks in the Nags Head, but she never showed. Upon discovering that she'd missed work too, Suzy called Claudia's dad, who contacted the police the following day.
When officers searched Claudia's home, they found absolutely nothing amiss. There were breakfast dishes in the kitchen sink and her bed had been made; it was a scene of complete normality. All of her personal belongings – her purse, her passport, bank card – were intact. The only thing missing was her mobile phone and the rucksack she used to carry her chef whites in.
All of this very much implied she'd left for work on the Thursday morning as normal – although of course police could not be sure.
All they knew for certain was that Claudia had simply disappeared. What could possibly have happened to her?
When police looked at the CCTV around Claudia's home they picked up on some suspicious activity, BBC reported. In the footage, taken at around 7.15pm on the evening she was last seen, a man with a bag on his shoulder is seen walking into the alleyway behind Claudia's house. A minute later he emerges, but clearly waits for a passerby to move on before he leaves the alleyway completely. Was it crucial for him not to spotted near Claudia's home?
Further footage, shot at 5.07 am on the Thursday morning showed a man – possibly the same man – entering the alleyway again, before coming back out less than a minute later.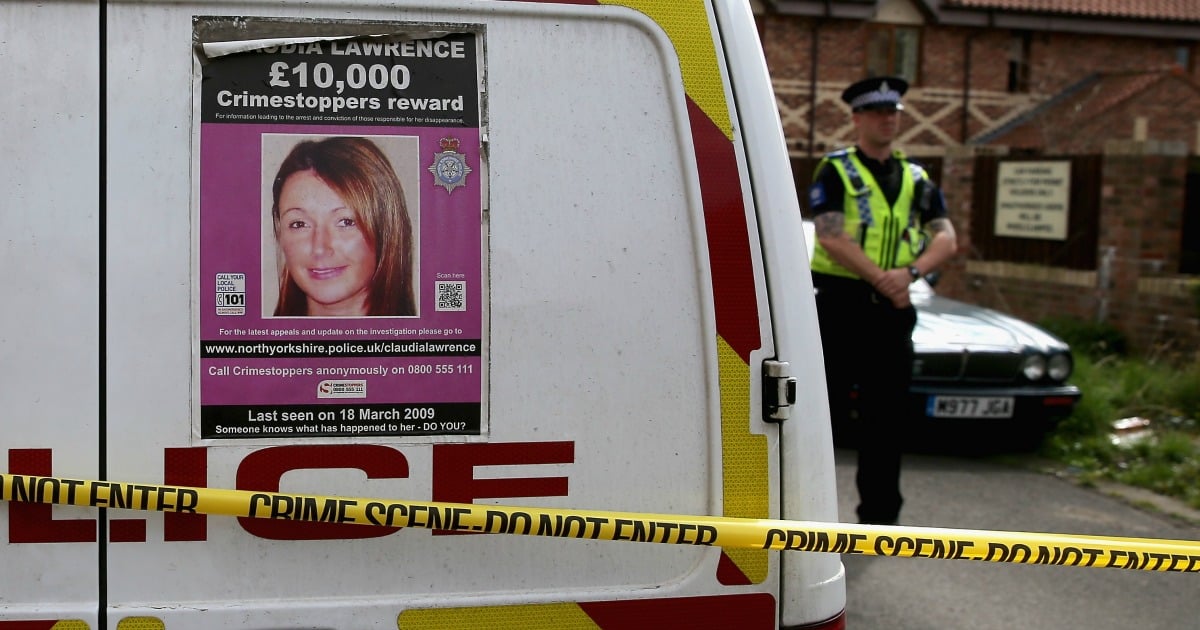 The community of Heworth, a small, market town, was close-knit - and yet when this CCTV footage was released to the public, the man never came forward to identify himself, to eliminate himself from inquiries.
Meanwhile, witnesses had come forward. One to say they'd seen a couple arguing close to Claudia's home at around 5.35am on the morning after Claudia was last seen, when the chef would've been walking to work. Another witness reported seeing the same altercation, adding that the male had been smoking with his left hand.
But again, no one came forward and it was impossible to establish if Claudia had been the female involved in the argument.
What police could establish was that, outwardly, there was no obvious reason for Claudia to go missing - she was happy, settled and secure. She wasn't in any trouble or any debt and she didn't have any enemies that anyone knew about.
Police wondered then, if her personal life held the key to her disappearance.
And indeed, it was Claudia's private life that was to become the most controversial part of the investigation.
Police discovered that Claudia had had relationships with married men, many of whom were customers at the Nags Head and the more police investigated, the more they became convinced the key to the mystery was held in that pub.
But their inquiries were met by a wall of silence. Claudia's married lovers, for obvious reasons, didn't want to cooperate with the police or speak to the media. And their associates seemed to be protecting them.
Claudia's love life, her complicated web of relationships, coloured the entire investigation from then on. Newspapers speculated that she had broken up marriages and that she deliberately sought out married men "for kicks."
It's possible that this line of enquiry could have taken officers down the wrong path.
LISTEN: Holly Wainwright and Clare and Jessie Stephens explore our obsession with true crime: is it simply our love of a good story, or something more sinister? Post continues after audio...
Either way, by then, the investigation had been re-classified as a suspected murder and the police were stumped. With no trail, no evidence, no body - they didn't know where to look next.
For the next three Christmases after Claudia disappeared, homemade wreaths with white feathers were placed by Claudia's front door. Police repeatedly asked the "well wisher" to come forward so they could be ruled out of the investigation - but no one ever did.
In 2015, four men, all in their fifties, were arrested - but all were released without charge.
Upon their release, Detective Superintendent Dai Malyn said he believed the investigation had been "compromised by the reluctance of some, and refusal of others, to co-operate with police inquiries".
He said: "I am sure that there are some people who know, or who have very strong suspicions about, what happened to Claudia.
"For whatever reason, they have either refused to come forward, or have been economic with the truth.
"I am left with the inescapable conclusion that this case could still be solved if only people were honest with us.
"The fact that they are not is agonising for Claudia's family and they should be ashamed of themselves."
Two years later, Claudia's disappearance was linked to serial killer Chris Halliwell who'd killed two women in the local area and was linked to the murders of many more. But no official connections was ever established.
For Claudia's family, the pain is never-ending.
"I never thought it could get harder, but it has. I always think of that weekend when I heard the news and was plunged into a dark hole where I've remained ever since," Joan Lawrence said on the ninth anniversary of her daughter's disappearance.
But according to Donal MacIntyre, a criminologist and documentary maker who investigated the case, it is a puzzle that can be solved.
"The challenge is to get those who clearly know more than they're saying to talk," he said.