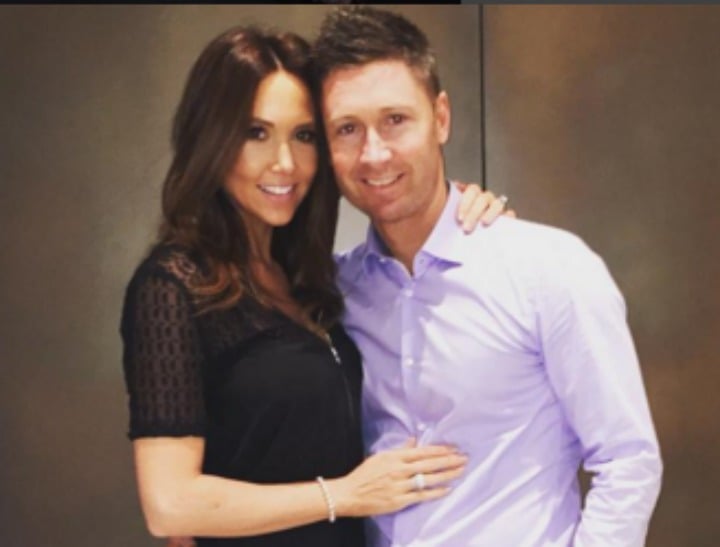 Kyly Clarke, 34 and her cricketing husband, Michael Clarke, 34 received an early Christmas present this year, with daughter Kelsey Lee born a month ago.
Up until yesterday, we had only seen the tiny (and very cute) hand of Kelsey.
But 'twas a Christmas miracle, and yesterday morning we saw the gorgeous face that accompanies the mysterious hand.
The couple released the first pictures of Kelsey Lee via Instagram.
Michael Clarke captioned the photo, "The greatest Xmas present a father could ask for. My angel."
He then posted a Christmas themed photo of Kelsey Lee, wearing a miniature knitted Santa outfit.