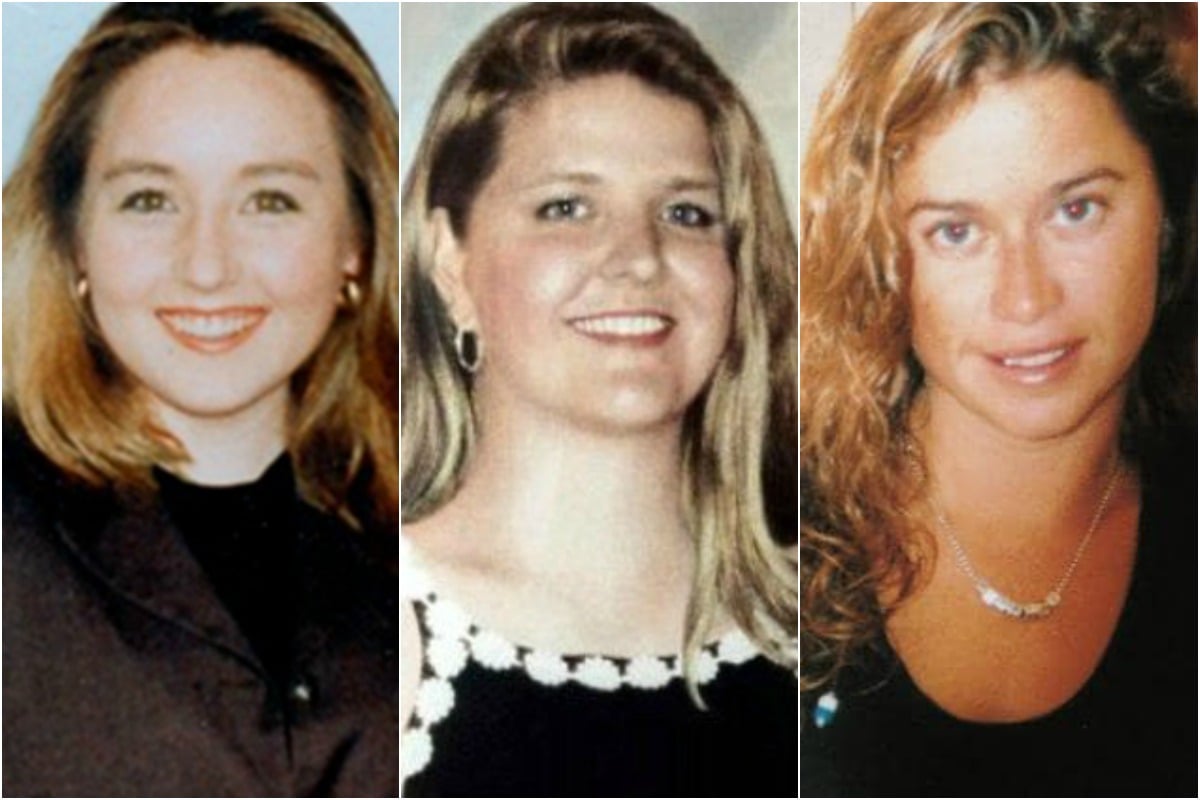 –With AAP.
1. How a discarded Sprite bottle provided a major breakthrough in the Claremont killings investigation.
Fingerprints from a 1990 attack at a Hollywood Hospital matched the DNA of a Sprite bottle drunk by Claremont murder suspect Bradley Robert Edwards in 2016, a Perth court has heard.
The Telstra technician is accused of murdering secretary Sarah Spiers, 18, child care worker Jane Rimmer, 23, and lawyer Ciara Glennon, 27, after nights out in 1996 and 1997. They were all snatched from the streets of Claremont in Perth, one of the city's most desirable suburbs.
Edwards is accused of abducting or luring them into his work car when they were intoxicated and alone before murdering them. A two-decade investigation has led to the Perth trials that began this week.
The Sprite bottle was obtained by undercover detectives after Edwards discarded the soft drink at a cinema where he watched a movie with his stepdaughter in 2016. It provided a major breakthrough for detectives leading to his arrest the same year, the second day of trial has been told.
Here's how the accused Claremont serial killer was found. Post continues after video.
Defence counsel Paul Yovich said in his brief opening remarks on Tuesday to the Western Australia Supreme Court that the defence case was simple: Edwards did not do it.
"We are not pointing the finger at any specific person, all we are saying is the nice, neat picture the state wants to present… is not the full picture.
"The proper approach in any case is to fit the case theory to the evidence, not to try to fit the evidence to the case theory."
Yovich said the DNA and fibre evidence could have been contaminated, adding storing of materials in the 1990s was much less sophisticated.
Prosecutor Carmel Barbagallo addressed the court for almost two days, outlining Edwards' prior violent conviction and his romantic relationship troubles, particularly his first marriage.