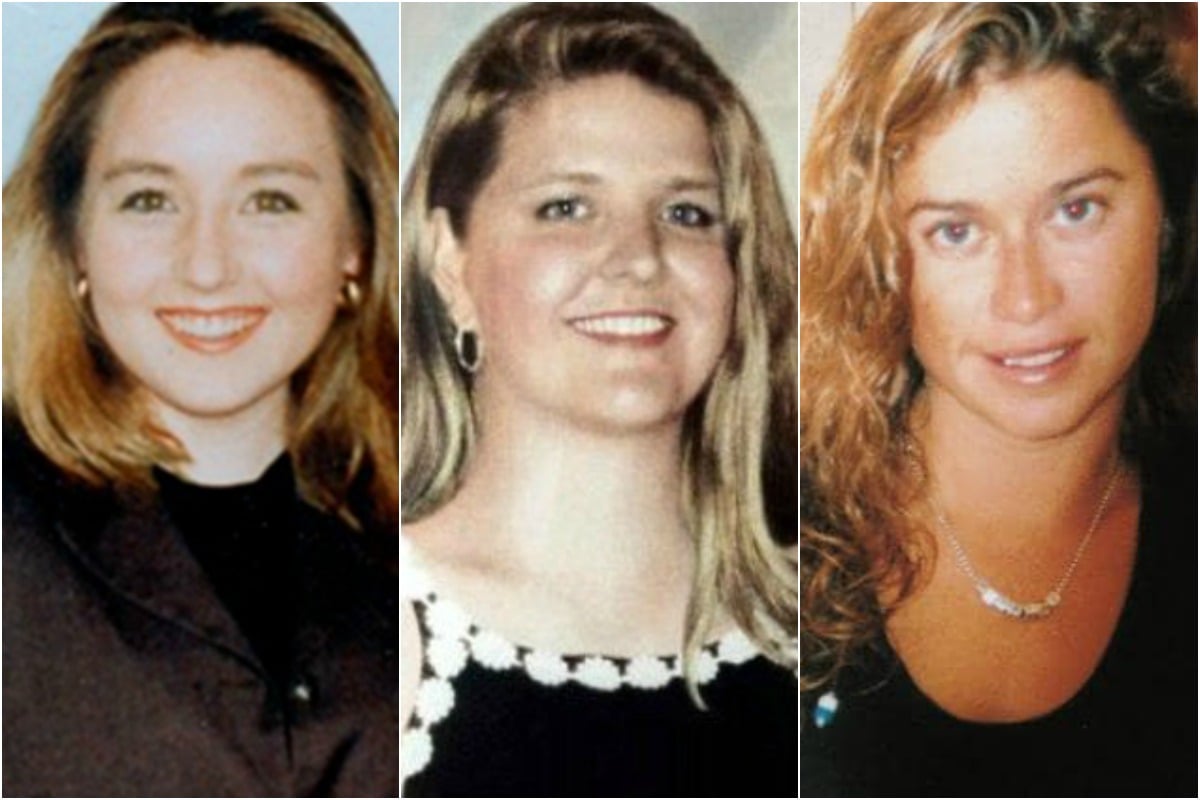 This post deals with murder and includes gruesome details that might be triggering for some readers.
Sitting in the front row of a packed public gallery, Don and Carol Spiers listened to the last ever recording of their daughter's voice.
A chirpy and youthful sounding 18-year-old Sarah Spiers called Swan Taxis to book a ride at 2:06am after going out with her friends on Australia Day.
But when booked cab 232 turned up, she was nowhere to be seen.
Hours later, four separate witnesses heard a woman's high pitched scream in Mosman Park.
Here's how the accused Claremont serial killer was found. Post continues after video.
Yesterday was day one of the murder trial of Telstra technician Bradley Robert Edwards, who is accused of murdering Sarah that night in the summer of 1996.
Edwards has also been charged with the murders of Jane Rimmer and Ciara Glennon, who were all snatched from the streets of Claremont in Perth, one of the city's most desirable suburbs.
They all disappeared within a 22-month period in a crime spree that changed Perth forever.
Sarah disappeared first, her body has never been found. Jane vanished five months later, followed by Ciara nine months after that in March 1997.
23-year-old Jane was a childcare worker and had been out at the Continental Hotel with friends. The court was shown never before seen CCTV shots from images taken by the pub cameras, which show Jane walking with a male friend and checking her watch while outside the pub. A dark haired man approaches to chat just as the camera cuts away.
There's a 13-second gap in the footage, when other cameras at the hotel were recording instead, and when the front camera returned at about four minutes past midnight, Jane was gone.