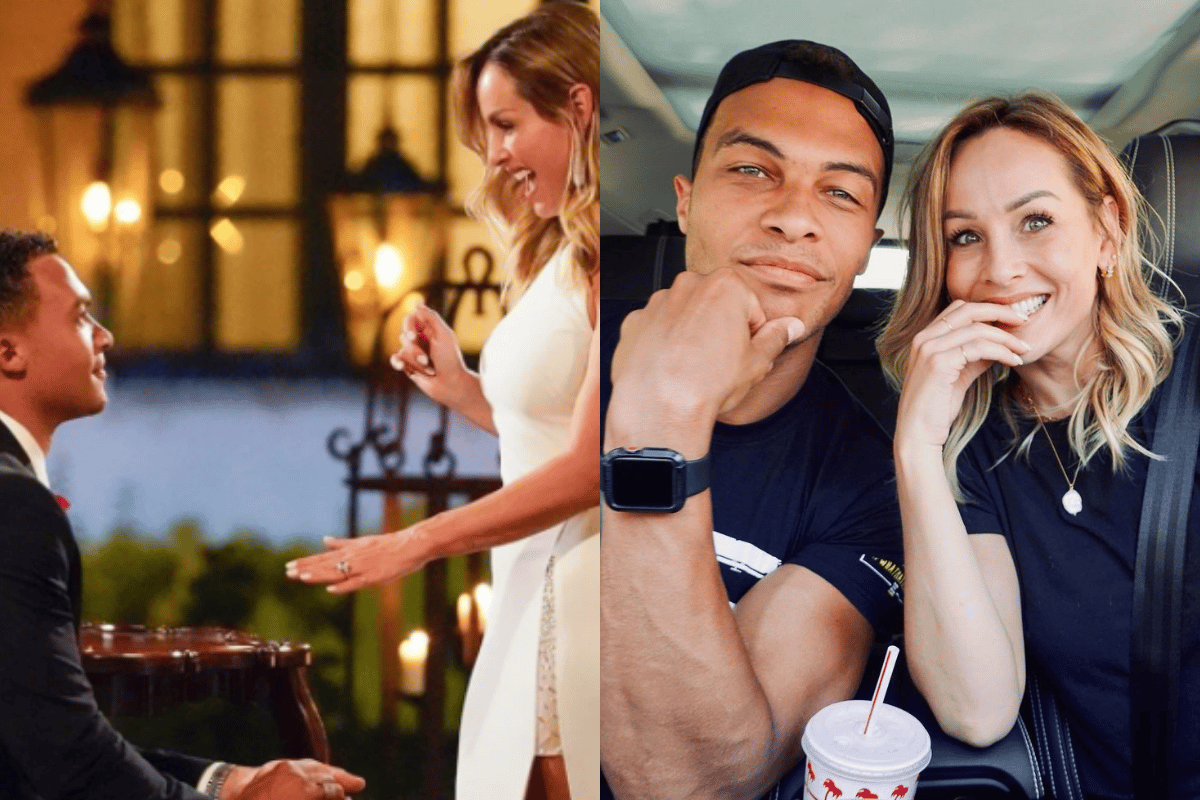 US Bachelorette couple Clare Crawley and Dale Moss have announced their split, after getting engaged just four episodes into the show.
Bachie fans will probably remember Clare as the woman who was picked to be the 2020 star of The Bachelorette US... and then famously quit halfway through her season.
In case you didn't know, The Bachelor franchise has a frankly concerning tendency to take each season to a whole new level of drama. And if you've ever seen The Bachelor or The Bachelorette in the United States, you'll know that our Australian seasons are quite mild in comparison. (Osher is more pure in his intentions, obviously.)
Watch: Clare Crawley quits The Bachelorette US. Post continues below. 
During her (brief) stint on The Bachelorette, Clare confessed her love for Dale, who ended up proposing to her on the show.
Now, two months after their engagement aired, Dale has shared that the pair have called it quits in a post on Instagram. 
"I wanted share with you all that Clare and I have decided to go our separate ways," he wrote on Instagram earlier today. 
"We appreciate the love and support we've received from so many people, but this is the healthiest decision for both of us at this time. We strongly believe in leading with love and always remaining true to oneself - something our families have taught and instilled in us throughout our lives. We only hope the best things for one another."