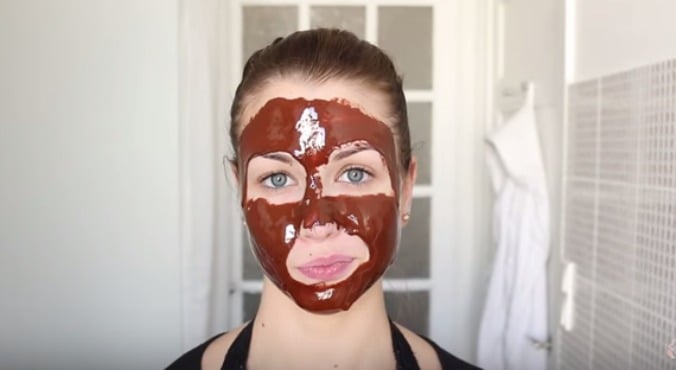 Image: Youtube (@EnjoyPhoenix)
DIY face masks are almost a rite of passage; you're not officially grown up unless you've attempted to slather banana, honey or avocado on your face to "relax" and pamper yourself.
But just because something is home made, it doesn't necessarily make it safe. And many fans of popular 20 year-old French vlogger Maria Lopez, aka. EnjoyPhoenix, have been learning this the hard way.
In a recent DIY face masks video that has been viewed more than a million times, Lopez demonstrated how to make four simple masks using an array of ingredients like chocolate, lemon and sugar. One of these recipes was a "cheap and easy" cinnamon and honey mask, favoured for its "antioxidant and regenerating to the skin and especially purifying" qualities. (Post continues after video.)
While many fans commented saying how much they loved the chocolate mask, the results weren't so great for those who opted for the cinnamon one, with many taking to her Facebook page to complain of uncomfortable side-effects.
"It would have taken you little to learn more about cinnamon. It's dermocaustic [causes irritation] and causes severe burns," wrote one fan, while another said, "Cinnamon burns actually, I just suffered the consequences. Certainly I have soft skin, but my cheeks are burning and dry as straw!", reports L'Express.
Considering Lopez has more than two million subscribers, it's misinformed advice — however unintentional — that could spread dangerously far.
Although cinnamon has a long history of uses and is favoured for its antiseptic properties, it's an ingredient to be used carefully and sparingly due to its warming or 'burning' sensation. For this reason, it's recommended to never apply it directly, whether in powder or oil form.