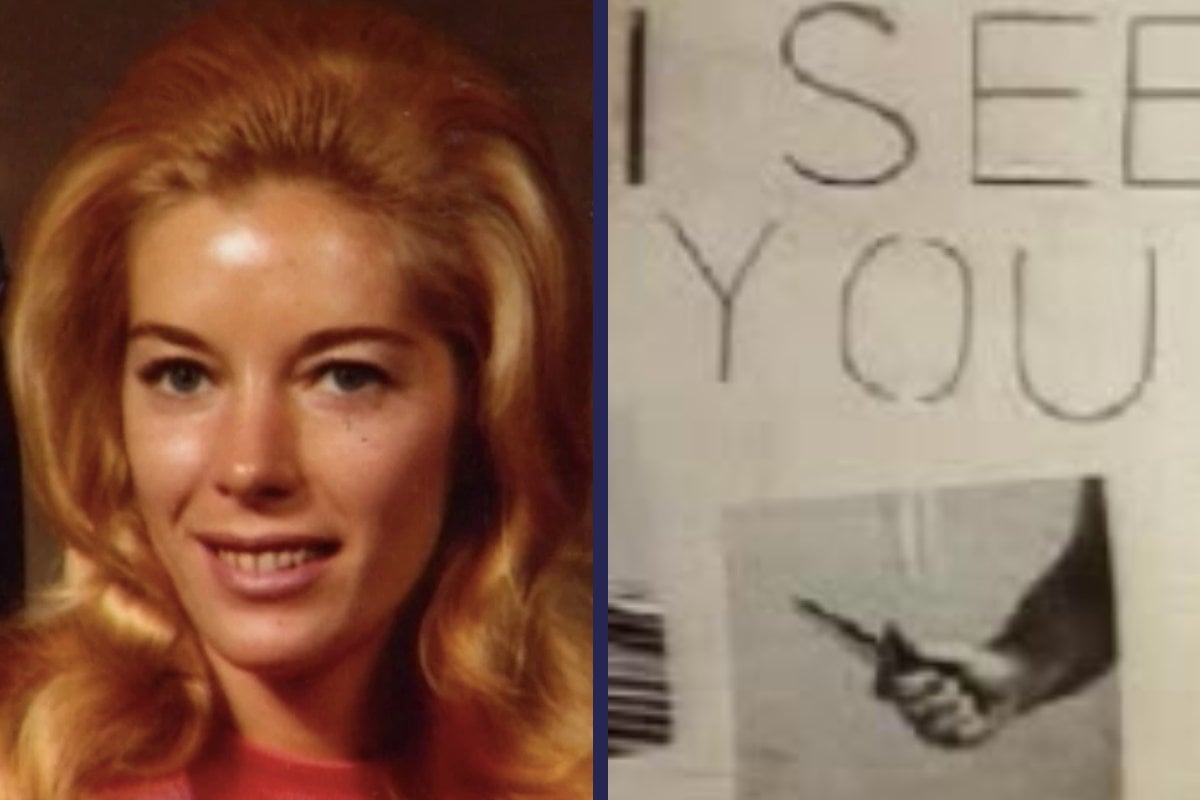 This story includes graphic depictions of violence that may be distressing to some readers.
In June 1989, police found the body of nurse Cindy James in the yard of an abandoned house in Vancouver. Her hands and feet were tied behind her back, she had a stocking tied tightly around her neck, and she was bruised and beaten.
So why did police suspect it was suicide?
James' death followed a seven-year campaign of harassment, threats and violence against her, and even an arson attack on her home. The person behind it all was not identified. Was it, as police believed, James herself?
Watch: True Crime Recaps the death of Cindy James. Post continues after video.
Until the campaign against her started, James had led a quiet, unremarkable life. The daughter of air force colonel Otto Hack and his wife Tillie, she studied nursing after leaving high school, and while studying, fell in love with Roy Makepeace, a South African-born psychiatrist two decades older than her. She married him in 1966, but 16 years later, left him.
It was just a few months after she left her husband that she received the first of many strange telephone calls. Sometimes there would be silence, other times there would be a voice threatening her. 
She reported the calls to police. The harassment continued. A brick was thrown through her window. Her pillow was slashed.
A police officer, Pat McBride, took a personal interest in the case. He installed deadbolts on her doors and began visiting her every day. Before long, the two of them were in a romantic relationship, with McBride moving in and living with her for a short time before she asked him to move out again.  
The harassment escalated to violence. One night in early 1983, her friend Agnes Woodcock dropped around to see her. When she didn't answer the door, Woodcock walked around the yard, looking for her.
"I found her crouched down with a nylon stocking tied tightly around her neck," Woodcock told Unsolved Mysteries. "Cindy said she'd gone out to the garage to get a box and someone grabbed her from behind."