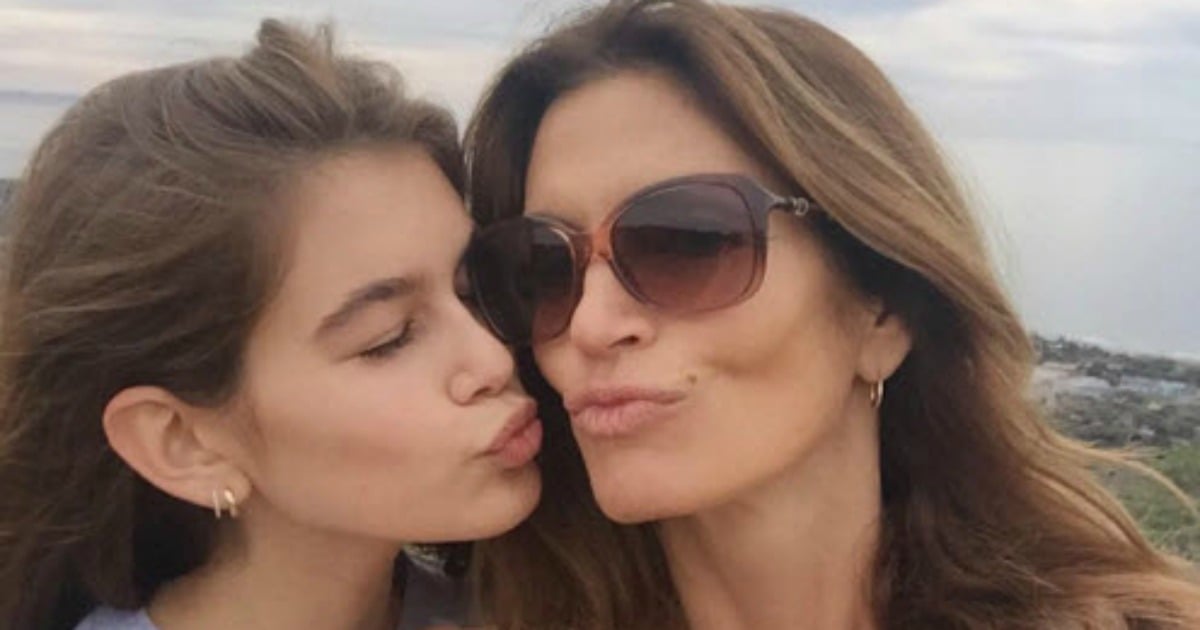 Cindy Crawford. The supermodel with the iconic beauty spot has revealed she is stepping back to make way for her lookalike daughter, 14-year-old Kaia Gerber.
In an extensive interview with WTF with Marc Maron podcast, Cindy Crawford also talks about ageing gracefully, being married to Richard Gere for two years, turning 50 and the childhood tragedy that marked her young life.
Here are some of the highlights:
On being married to Richard Gere for two years:
The supermodel married actor Richard Gere at the age of 26. They were together for six years, but married for only two before they split.
She says: "Part of the problem in our relationship is that we were a lot of other things, but I don't know if we were ever friends, because I was young and he was Richard Gere. And as I started growing up and growing into myself, it's hard to change the dynamic of a relationship once you're already in it."
Cindy and her husband, Rande Gerber have been together for almost 25 years (and married for 17). "I think why Rande and I really work is because we were friends first." she says. "I never pretended to like baseball or meditation, or whatever… I wasn't trying to impress Randy."
On body image, ageing and her teenage daughter: 
Cindy says fashion is a pendulum that swings between the body ideals of Marilyn Monroe and Twiggy:
"Our generation, it was about being strong and having a real body, but that can only go one place, which is back to Kate Moss, who was like a deer in headlights. For me, where I think fashion should be going… is more all-encompassing… Especially now I have a daughter and I see her watching what's 'in' in the moment – she's very much watching Gigi and Kendall Jenner and Cara Delevingne and Karlie Kloss and all those people, and I see how she's measuring herself against them, and that's why it's important to have it broader – because not everyone is five foot 10."
The 49-year-old mother of two says she is still working on transitioning into the next stage of her life.  "I don't want to be that woman trying to be 25 when I'm 50," she said. "I had a great 25, I had a great 20, I had a great 30. I want to have a great 50 and a great 55. I don't want to be nostalgic for my glory days. I honour them, I celebrate them, but I don't want to be stuck there."
She says she is stepping back from fashion modelling because she wants to make way for the younger generation, including her 14-year-old daughter.
"She has my old hair, she has my old legs – I want them back," she says. "I just see her blossoming and I want to leave room for that. I don't want to be competing with my 14-year-old daughter."
On the impact her young brother's death had on her family.
Growing up in a working class family in a small town out of Chicago, Cindy says her family was rocked when her younger brother died when she was 10.