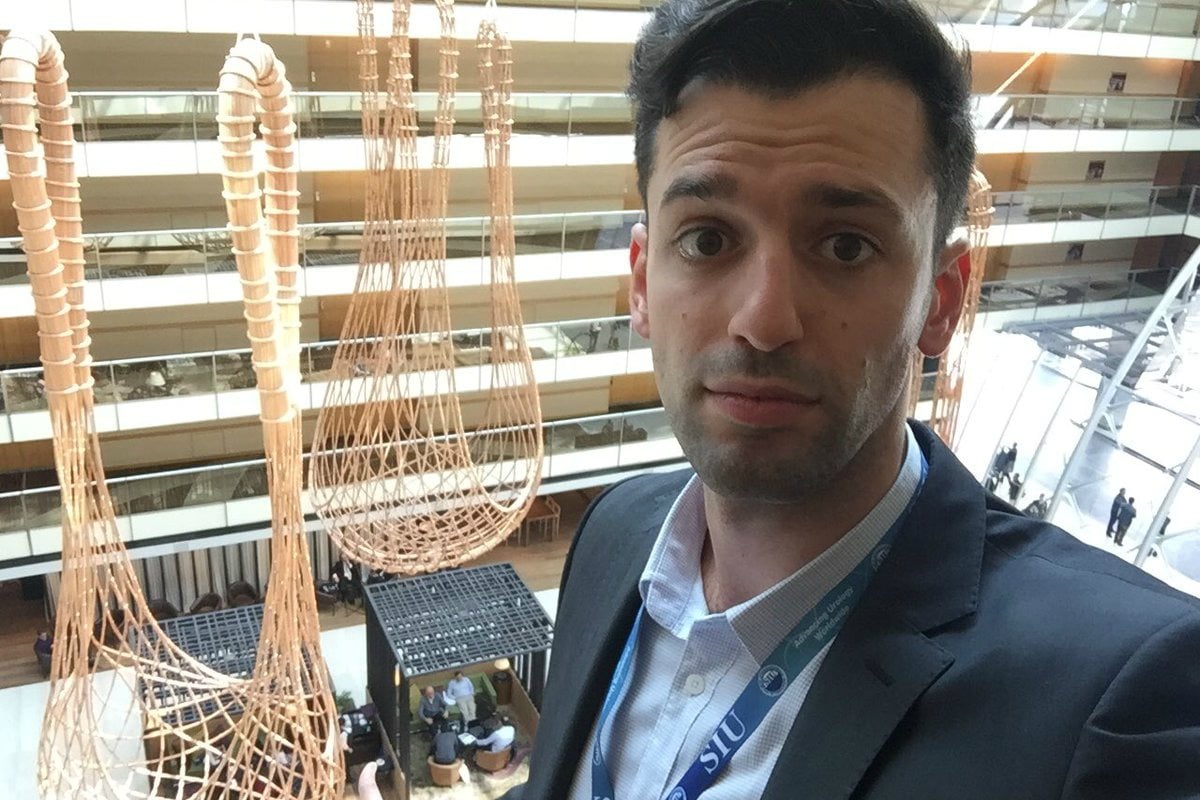 -With AAP
1. The man who was killed by a shark in the Whitsundays has been named as a Melbourne doctor.

The Victorian man who was fatally mauled by a shark in the Whitsunday Islands has been identified as Melbourne doctor Daniel Christidis.
The 33-year-old died from bites to his left thigh, right calf and left wrist in the attack at Cid Harbour at dusk on Monday.
Dr Christidis worked as a urologist at Melbourne's Austin Health and was in the Whitsundays on a yachting holiday with friends when the attack happened.
Austin Health said it was a "tragic loss" and has reached out to his colleagues to provide counselling support, a spokeswoman told AAP in a statement.
"We are deeply saddened by the tragic loss of Dr Daniel Christidis who was a research fellow with Austin Health. Our thoughts are with his family during this difficult time," the spokeswoman said.
It's the third serious shark attack at Cid Harbour in two months with locals and holiday makers in the Whitsundays warned not to swim in the area.
The attack has prompted debate about how to prevent further attacks at the beautiful boat mooring site where food and fishing scraps from boats can attract sharks.
Tasmanian woman Justine Barwick and 12-year-old Melbourne girl Hannah Papps survived after being bitten on consecutive days in September.
Water police, Queensland Department of Fisheries and other government agencies were at Cid Harbour on Tuesday, interviewing witnesses and warning people not to swim there.
Dr Christidis had been on the first of a five-day sailing holiday with nine other friends on a 40-foot yacht from Cumberland Charter Yachts.
He and a woman had been using a stand-up paddleboard moments before the mauling, Queensland Police Inspector Steve O'Connell told reporters.
The pair were taking turns, and the attack happened when Dr Christidis got off the board.
Despite the frantic efforts of his friends – including two doctors – Dr Christidis went into cardiac arrest and had to be given CPR before being flown to Mackay Hospital.
"Every effort was made to save that man's life," O'Connell said, adding that the friends were "going through a hell of a time."
"I've been in the Whitsunday area on and off for 30 years and apart from some minor nips and bites I've never heard of substantial attacks like what we've seen in these three attacks," Mr O'Connell told media this morning.
"I believe the message we want to get across is don't swim in Cid Harbour. At all."