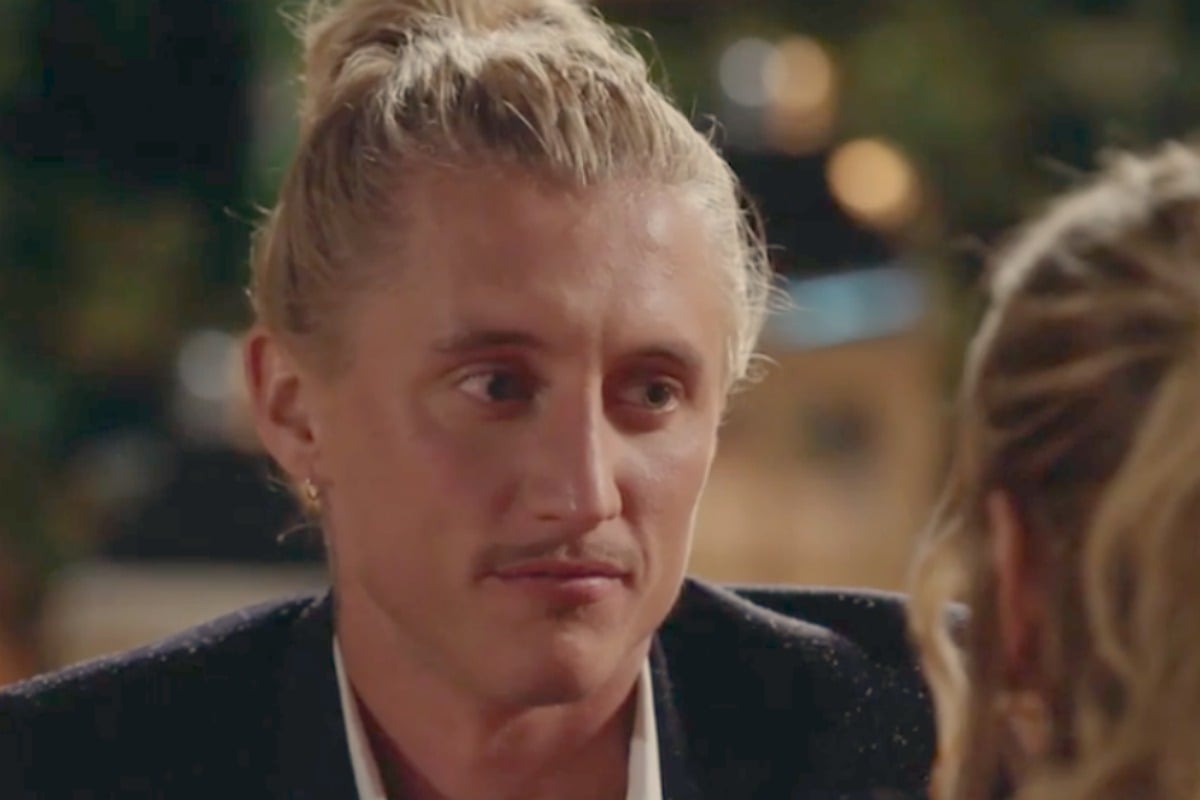 No.
All I can think about are my complicated but also ever-growing feelings towards a man named Keiran but for some unexplained reason spells his name like 'Ciarran'.
On the first night of Angie Kent's season of The Bachelorette, I was under the impression that Ciarran was the token larrikin who would get goofy music every time he popped up on screen. I put him in the silly basket.  Much like that other silly British guy from The Bachelorette, Paddy, who always looked like he was just about to kick someone.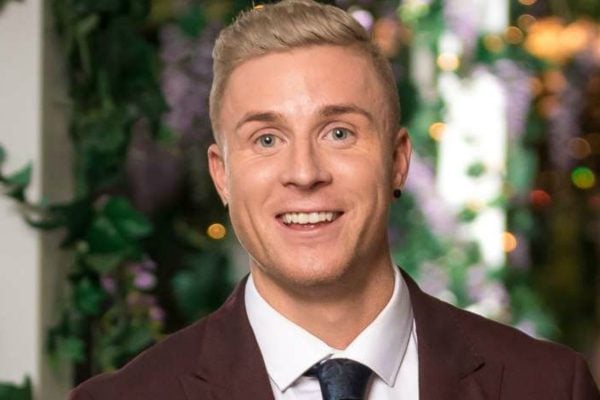 But alas, the silly basket is not where darling Ciarran belongs.
When he arrived he looked like Draco Malfoy meets Johnny Depp in Pirates of the Caribbean which is fine but also not something I expected to be... vibing. Sexually.
And then it happened.
Watch super-fan Elise Cooper interrogate her new best friend, Angie Kent. Post continues below. 
Last night, while sitting in front of the television, I found myself saying the words to my partner: "I think I'm sexually attracted to a man from Manchester named Ciarran".