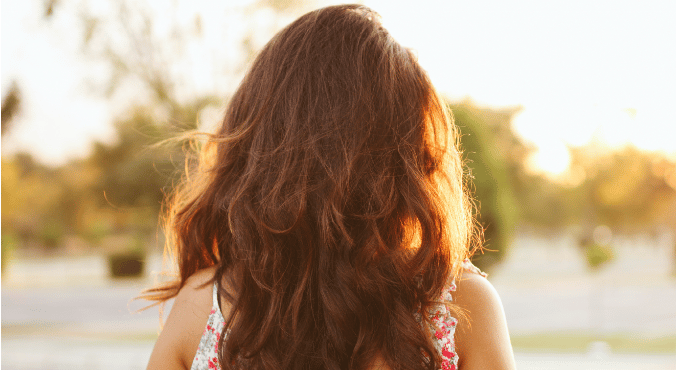 Image via iStock.
If I had to sum up this list in one point-blank statement, it would be this: Chronic illness has taught me that self-love is the ultimate survival tool and the singular building block toward whole-bodied healing and happiness.
Self-love seems to have become yet another jaded catch-phrase, akin to "gluten-free" and "eco-friendly" (both of which have been an honest and deep part of my life's ideology for several years now, long before their "popularity"), and I'm not so sure we're grasping the physical and emotional importance of imbibing and enacting this as an authentic way of life.
RuPaul's famous words couldn't ring any truer in my mind's ear here: "If you can't love yourself, how in the hell you gonna love somebody else?" To this I might add: "or anything else." I believe that, to truly love your life and the many components that make it up, you must truly love yourself. Now, in no way am I implying that this is an easy task (I mean how could it be when the entire structure of society has been built to tear down this love of self?), but I am stating that it is imperative for thriving rather than just surviving.
Being chronically ill with Crohn's Disease for exactly half of my life now has led me directly on this path, through what may appear to be the unlikeliest of entry points: self-loathing. I had learned to foster a deep hatred of my body and the constant pain and otherness it held; the socially unacceptable symptoms that have been deemed embarrassing (because, yes, Crohn's Disease is the manifestation of one's body attacking itself, specifically the intestines and or colon, which can result in a variety of symptoms like diarrhoea, vomiting, and intestinal or rectal bleeding, as well as the deep emotional shame attached to each one).
Watch: Ideas for building resilience. (Post continues after video).
However, as I finally transitioned into adulthood, I learned the power of being on my own team, of understanding my mind and body as unified, and the peace of seeing meaning-making and wisdom-sharing as my ultimate place in the world. This struggle has been my greatest gift, and it is only expands with my ability to share what I've learned about self-love from having a chronic illness with our beloved readers (as well as including several self-portraits I began taking during my infusions of medication).