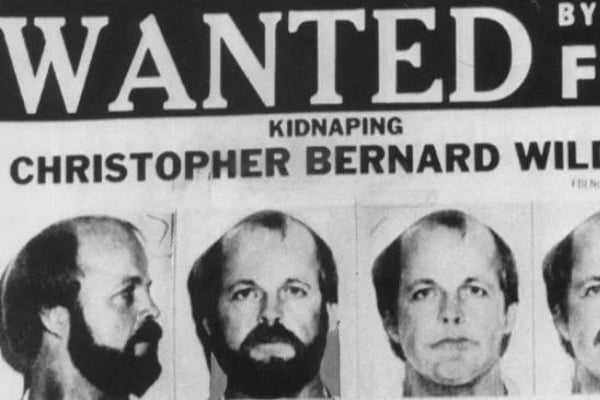 Warning: This article deals with an account of rape/sexual assault and may be triggering for survivors of abuse. 
Rosario Gonzales was handing out aspirin samples at the Miami Grand Prix racetrack on February 26, 1984.
She was making good money – $200 a day – but it was mainly just a side hustle. Gonzales had previously participated in the Miss Florida Beauty Contest and her true passion was modelling.
According to witnesses, Gonzales left the racetrack that afternoon with a Caucasian man in his thirties.
Into True Crime? Here's Mamamia's top 5 true crime documentaries. Post continues below video.
She was never seen again.
Just a week later, another Miss Florida contestant – Elizabeth Kenyon – vanished.
Her parents hired a private investigator who established a link between Gonzales and Kenyon. Not only had they both competed in the same pageant, but both women looked similar and had a link to an Australian man named Christopher Wilder.
Wilder was born in Sydney in 1945, the son of an Australian mother and an American naval officer father.
In 1962, he received the light sentence of electroshock therapy, counselling and probation for his first major crime – the gang rape of a 13-year-old girl.
Mamamia's True Crime Conversations explores the story of Christopher Wilder, the beauty queen killer.
He immigrated to the United States in 1969, settled in Florida and created a successful life in real estate. He took up racing – which is why he was at the Miami Grand Prix – and lived a lavish lifestyle.
But Wilder was also a dangerous predator with a well-documented modus operandi.