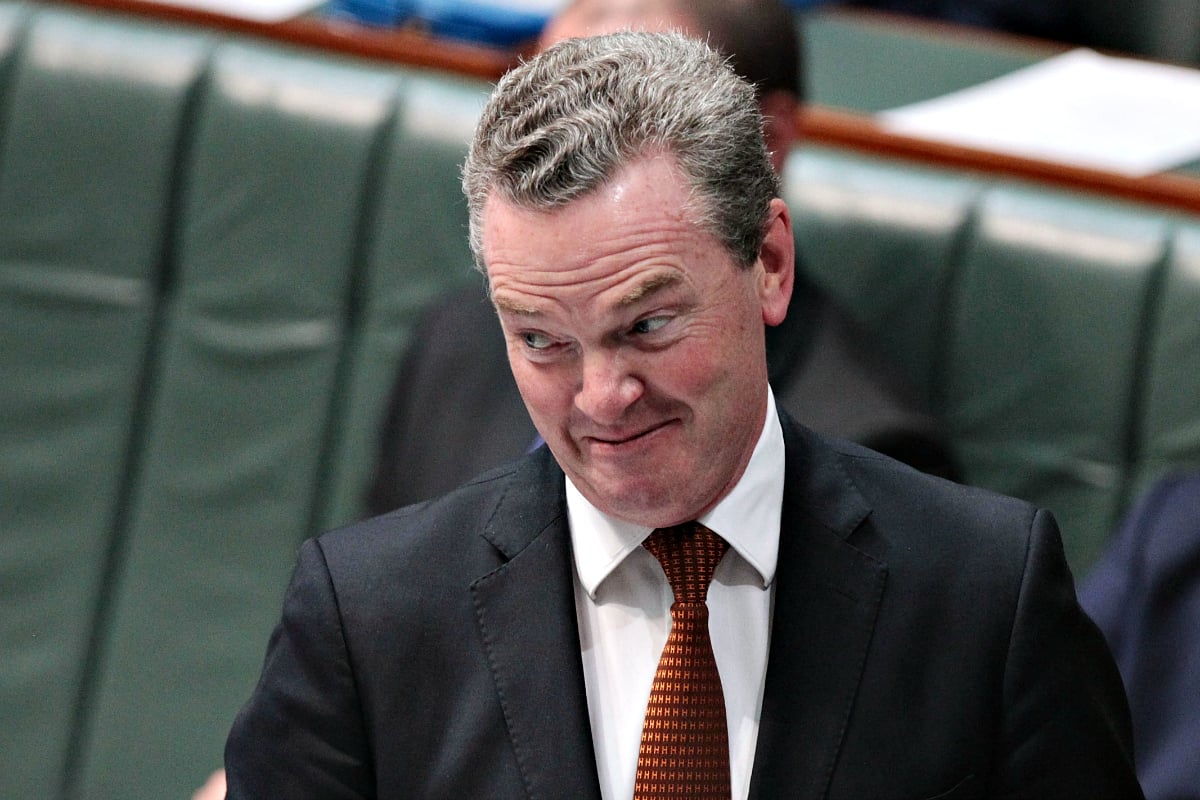 South Australian MP Christopher Pyne has quit politics. Yes, the Liberal Minister for Defence has decided he will not be, well, defending his seat at the upcoming federal election.
"It's nice to leave when people are asking you to stay rather than when people are asking you to go. It's great to be able to choose the time of your leaving," the 51-year-old told reporters in Adelaide (Too soon, man. Turnbull's probably watching.).
"I'd like to thank the electors of Sturt, I'd like to thank my family and my staff for creating the opportunities for me to do what I've done for over a quarter of a century."
Over those 25 years, he's achieved plenty. The National Innovation and Science Agenda, school curriculum reform, new submarines… But for some reason all we can think about today is the time he definitely, maybe, dropped the C-bomb in parliament.
RECAP: The then-Education Minister was giving a speech on the floor of the House of Representatives back in May 2014, when Manager for Opposition Business, Tony Burke, interrupted him. After Burke was ordered to resume his seat by the Speaker of the House, Pyne chuckled, "You're such a ____".
Warning: strong language… or not. Depends who you ask.

Even though there had been a microphone right in front of his face, and he was surrounded by cameras, and people – lots of people – with functioning ears, Pyne later tried to claim that he'd referred to his colleague as "a grub". Because… well, that also has a 'u' in it.
And hence "#c—gate" was born.
But of course, no examination of Christopher Pyne's legacy would be complete without acknowledging that time he rode a tram and looked really, really chuffed about it.
Travelling on a tram ???? in Adelaide today in between meetings! #auspol #saparli pic.twitter.com/w5Fi7jzKQ9

— Christopher Pyne (@cpyne) February 1, 2018