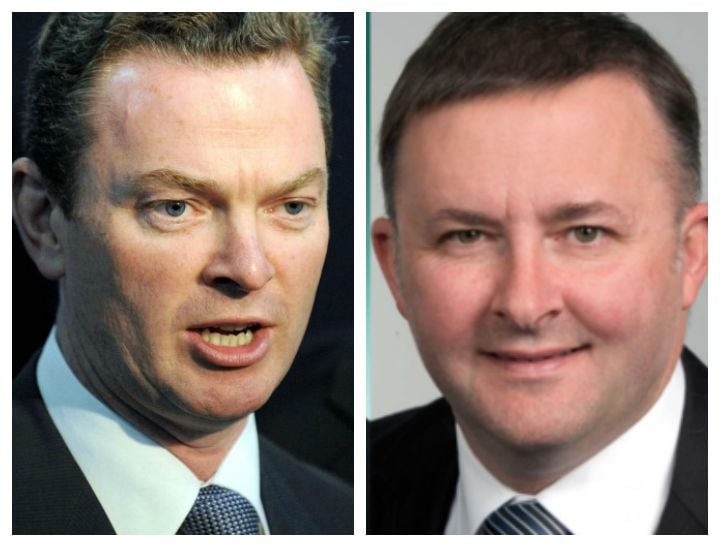 Karl was completely right, but the pollies wouldn't admit it.
Karl Stefanovic faced off against two federal MPs today in an attempt to make them admit taxpayers shouldn't be paying for their kids to see them work.
But the sometimes strange, always entertaining Today show co-host couldn't get Christopher Pyne and Anthony Albanese to budge from their scripted and robotic "they are the rules" line.
Mr Pyne repeatedly insisted he had not breached entitlement rules by spending more than $7,000 of tax-payer cash to fly his four children (in business class, no less) from Adelaide to Canberra to see him on the opening day of parliament in 2013, when he was sworn in as a cabinet minister and Leader of the House.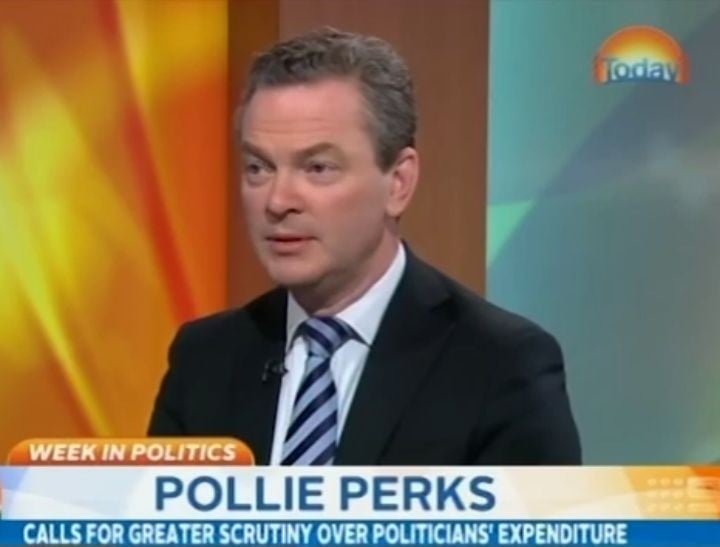 "They are the rules. They fly business class to come to Canberra to see their dad's job, to see the opening of parliament, I'm the leader of the house," the Liberal minister said.
"I don't think that's an unfair thing to do – whether they fly business or economy."
Related: 8 much better ways to spend Bronwyn Bishop's travel money.
He said sometimes they fly economy, sometimes business and – after Karl tried to find out how many other flights there were – went on a tangent saying he didn't have more than four kids that he was aware of (nudge, wink, etc).
Karl – exasperated by the pollies' refusal to see logic – replied: "That's fine, but why should we pay for it?… Just pay for it out of your own pocket."
Or, if you don't want to cough up the cash, get the kids to watch it on TV.
Mr Albanese was at pains to jump to his opponent's defence.
The Labor minister said it wasn't unreasonable that Mr Pyne's family was there when he was sworn in, adding that his own family were present for his ceremony.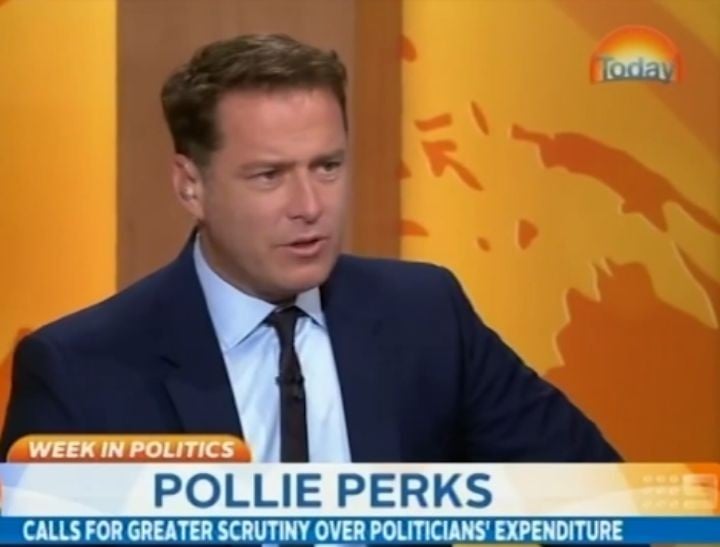 Karl noted that the usually opposing pollies had joined forces, calling their joint defence of waste of taxpayer dollars "a love-in".
"Normally you're against each other, today you're in bed together," he said.
Following Bronwyn Bishop's resignation over her $5,227 taxpayer-funded private helicopter flight from Melbourne to Geelong, it seems all the pollies are running scared.
If only we could charge the government for our kids to follow us around at work…
Do you think we should be coughing up for business class kids tickets?
Related stories:

'Everyone on the inside knows Bronwyn Bishop is only the tip of the iceberg.'

"Bronwyn Bishop isn't sorry for what she did. She's just sorry she got caught."

The biggest political disgrace today wasn't Bronwyn Bishop.