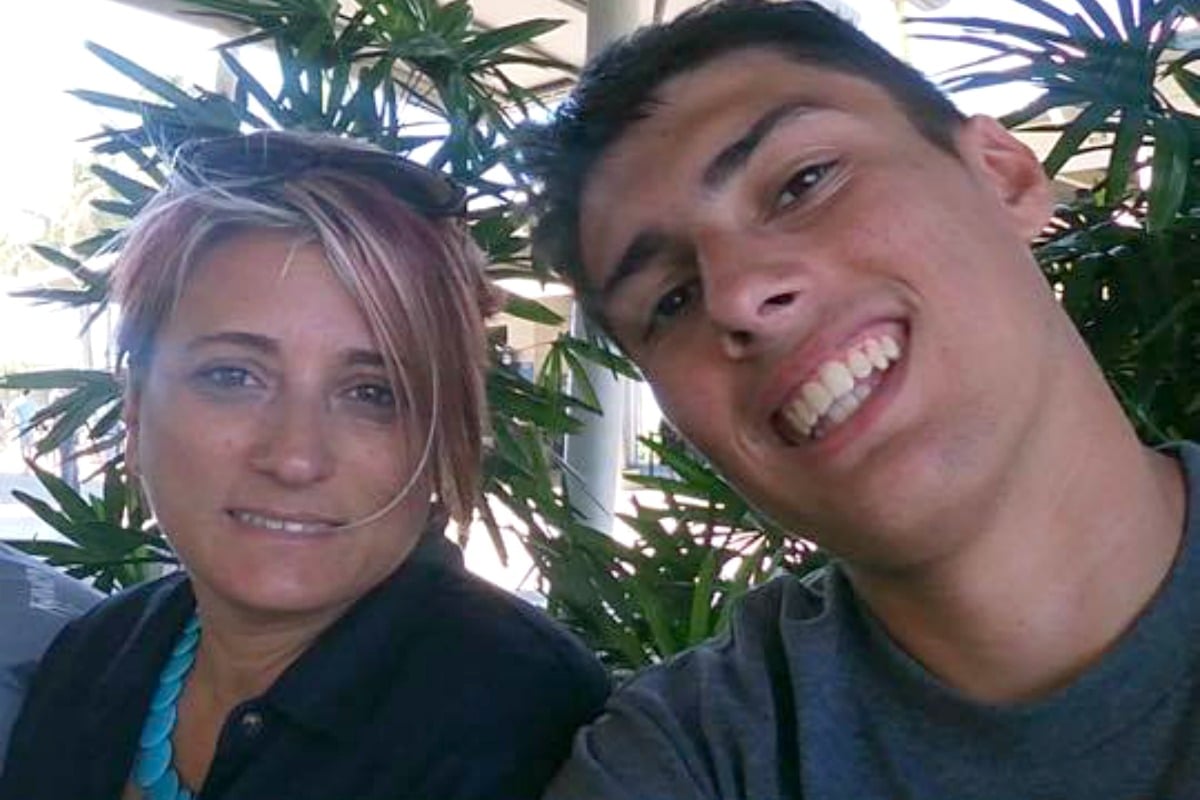 "The pain is like a roller coaster without breaks. It has high points and low points, it just doesn't stop, and this is my life sentence."
Losing a child is, as Patrizia Cassaniti's doctor told her, one of the most horrible things a human can go through.
But Patrizia's bond with her Christopher is unique. One many mums stare into their newborn's eyes and hope for their future selves.
Here is Christopher and his parents. Post continues after video.
He was far from the 18-year-old stereotype that grumbles, refuses to set the table, and only addresses his parents when there's dinner involved.
He was generous, kind, and willing to drop anything (even his beloved Xbox) to be by her side.
In the year and a half before Christopher's death, Patrizia and her son spent every working day intertwined.
She ran a coffee van. He was an apprentice tradie.