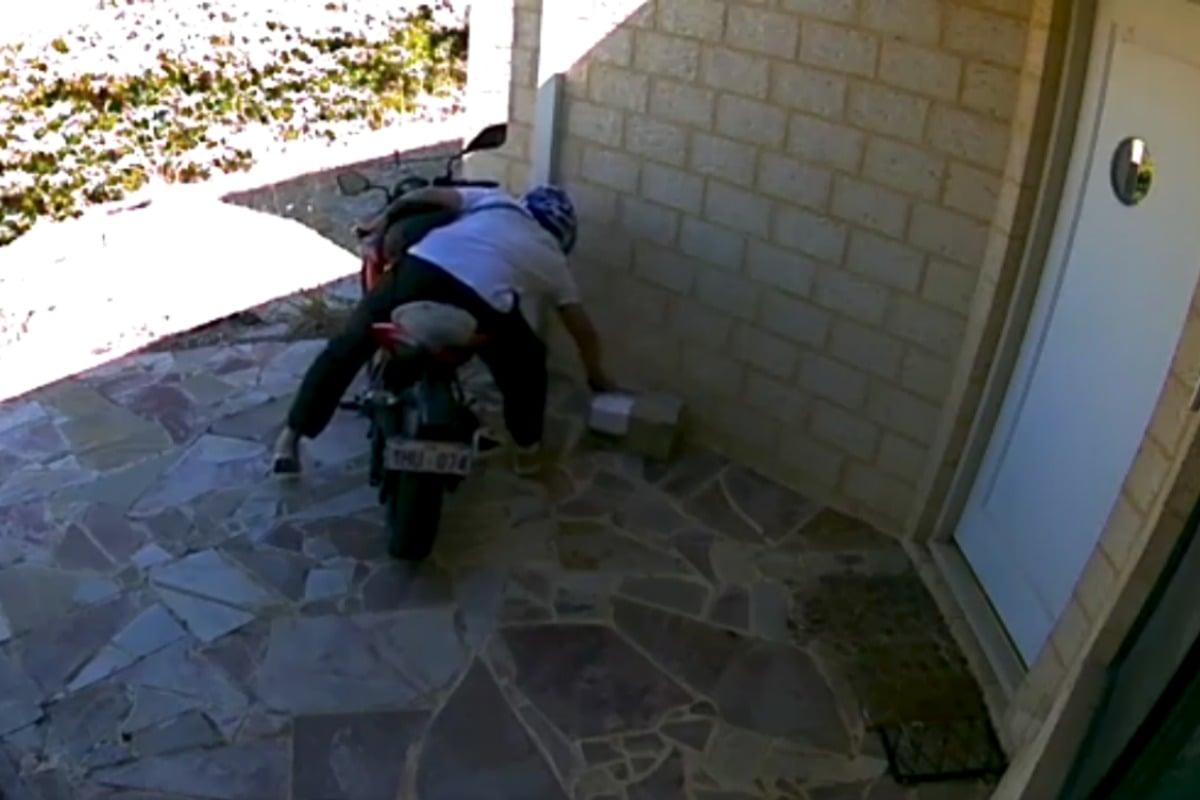 Crysti-Lei Arnold was not going to lose a Christmas gift to thieves twice.
The Perth mother was furious when she discovered a parcel was stolen from outside her front door, so she set up a decoy parcel to try catch anyone else who tried to steal from her.
And she didn't have to wait long.
CCTV footage shared by Arnold on Facebook showed a man ride up to her door on a motorcycle and grab a parcel before making a quick getaway.
But it seems the joke is on him.
"So after last weeks [sic] theft, we put out a decoy box, full of bricks. Some d*ck brain just stole it," she wrote.
The video also showed Arnold opening the door just as the thief grabs the parcel – she gives him the finger as he rides away.
One comment asked her what she said to him as he escaped.
"I believe it was something along the lines of 'Enjoy our bricks, d*ck brain!!', because I am known for my eloquence and grace and would hate to disappoint."

What a legend.
She added that she'd got the man's number plate and reported the incident to police, along with the earlier incident also caught on CCTV.
Calling all mums who want to treat themselves. Take our quick survey for your chance to score one of three $100 vouchers.