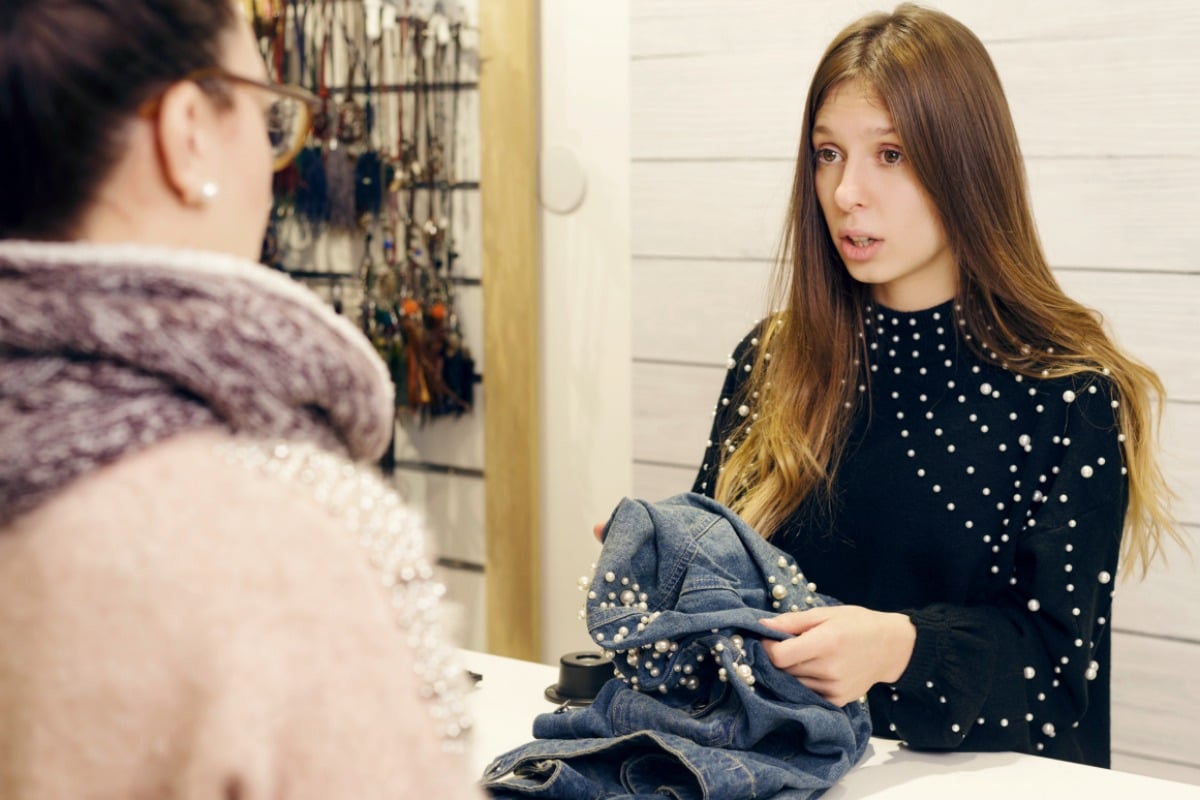 Christmas is meant to be the most wonderful time of the year, filled with celebrations, joy and giving.
But for retail workers, the holiday period is a unique kind of hell.
While your friends and family are off enjoying the festive season, you're stuck working extra-long shifts and dealing with crabby customers who are permanently in a bad mood.
From never-ending queues to dealing with complaints about things we have absolutely no control over, retail workers have to put up with a lot during Christmas.
And while we understand Christmas shopping can be stressful for customers, retail workers are equally as stressed and exhausted – only we have to hide our frustration behind a fake smile and a cheery attitude.
Shop Assistants: Translated. Post continues after video. 
All retail workers can agree, working at this time of year is a truly soul-crushing experience.
Here are nine things retail workers know to be true over the holidays.
1. The Christmas songs get stuck in your head and bury deep into your brain.
The first week of December is pretty fun. Stores begin playing Christmas songs and you start getting into the holiday spirit.
But then the second week rolls around and you realise you've subconsciously memorised just about every song on the Christmas playlist.
Slowly you start losing your sanity as the loop plays over and over and over again throughout your shift.
You don't realise it's a problem until you find yourself awake in bed at night, humming the lyrics to 'Jingle Bell Rock', which are now permanently engraved in your brain.
2. Christmas actually starts in October.
Around mid-October, Christmas stock will start making its way into the store. From Christmas decorations to wrapping paper and presents, everything will end up magically appearing on the shelves.
At this point, you and your fellow co-workers – who still have scars from surviving last Christmas – know exactly what's coming and start preparing yourselves for the hell that awaits.